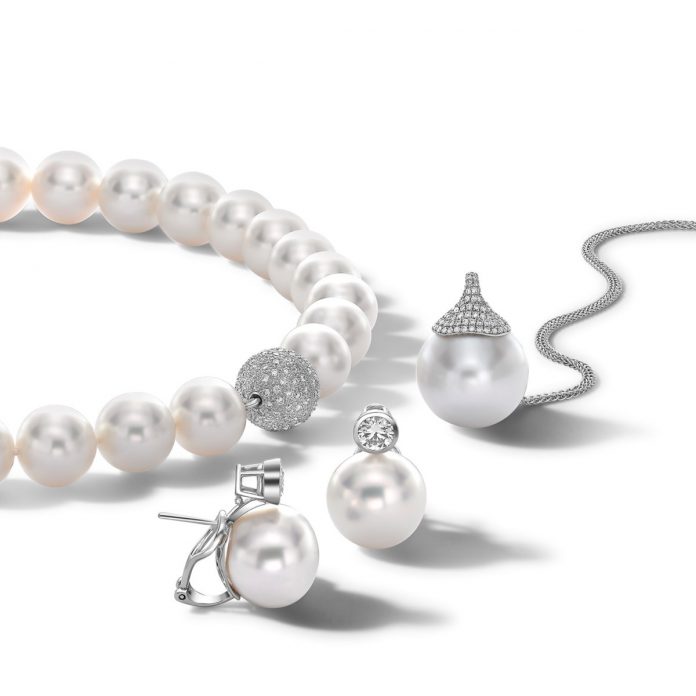 Matt Aminoff London will be launching a new interactive website to assist its trade clients.
Over the past year, the Hatton Garden-based pearl company has worked with developers to deliver its most interactive website to date, with the aim of assisting trade customers to carry out stock orders and enquiries more easily and efficiently.
The website – mattaminoff.com – will go live Monday, January 15, and will require new and existing trade customer to register for an account, which will allow them to view a number of pearl jewellery collections arranged in order of price.
"Whilst our way of doing business still focuses on face-to-face contact, we've noticed an increasing number of trade customers requiring immediate online contact in order for them to fulfil their enquiries," shares director Ari Aminoff.
"When a consumer walks into one of our customer's shops and is asking for an item they don't hold as stock, it's our responsibility as a supplier to be able to accommodate their sale," he adds.
The new website will therefore provide a comprehensive catalogue of virtually all of Matt Aminoff's stock, with a 'show price' feature, allowing customers to give a visual description along with pearl and diamond details, whilst keeping the trade price hidden.
Unlike with loose diamonds, where price changes are dependent on standards such as the Rapaport Report and are distributed to retailers weekly, changes in the price of loose pearl strands and studs are dictated purely by farming conditions such as weather patterns, and ultimately the production of each pearl harvest. Therefore, any price changes that do occur from quarter to quarter will be taken into account in Matt Aminoff London's online price list for loose pearl strands and studs, accessible to any website account holder.
Matt Aminoff London will also provide an informative section on their website about pearls, along with a guide on how to care for pearls.
Aminoff concludes: "Whilst our existing website has proven successful as an online trade catalogue, we feel this next step will change the way retailers fulfil their enquiries and will provide better education on the classifications and the required care for pearls."
News Source : professionaljeweller.com