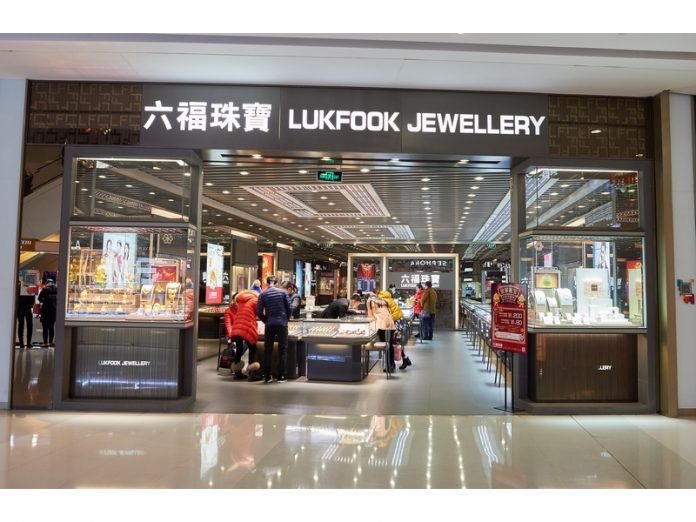 Hong Kong jeweller Luk Fook Holdings (International) Ltd said gold jewellery sales regained their lustre in the second quarter of the fiscal year, recording a 21 percent growth compared to the same period last year.
"With a relatively low base and a slight drop in gold price, the sales performance of gold products in both Hong Kong and Macau and mainland China was encouraging. Our overall same store sales of gold products for Q2 FY2018 recorded a growth of more than 21 percent," the company reported.
Sales of gem-set jewellery products in Hong Kong and Macau benefited from market improvements as well as the introduction of a wider range of stylish yet competitively priced products, resulting in a 16 percent rise in overall same store sales growth.
Despite positive sales performance in July and August in mainland China, September figures suffered a decline due to what the company described as a "lack of sales-driven promotional activities" for the Mid-Autumn Festival. This, however, still led to a 19 percent increase in gold jewellery sales. Gem-set jewellery sales dropped 2 percent.
Sales of gem-set jewellery in Hong Kong and Macau, meanwhile, achieved a better-than-expected growth of 18 percent, according to Lukfook. Gold jewellery sales likewise rose 21 percent in Hong Kong and Macau.
During the period in review, Lukfook opened one self-operated shop in San Francisco while 33 new stores were opened in mainland China, including nine self-operated and 24 licensed shops.
"With an improved market environment, the group is planning to increase its mainland China shops to 80 from 50 in FY 2018," the company said. Lukfook has a total of 1,542 self-operated and licensed shops in mainland China, Hong Kong, Macau and other locations.
News Source: jewellerynewsasia.com