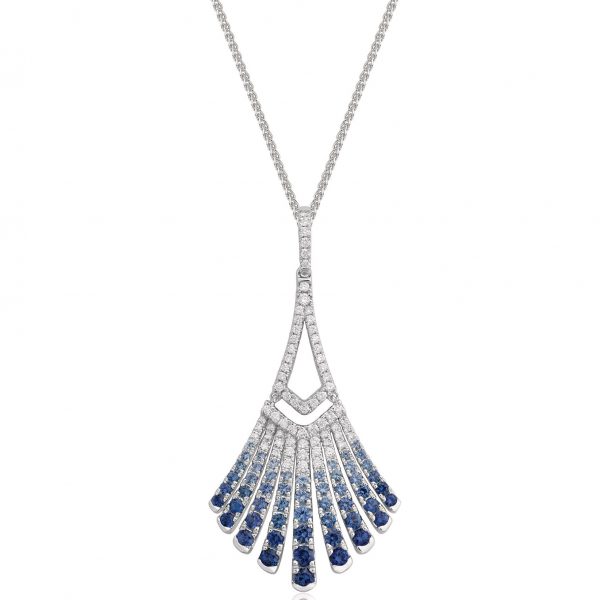 Entering Vegas mode! It's finally starting to hit that show time is really very near. I have in my head an ever-growing list of designers, brands, and creations to see in person, and suffice it to say, unless I gain powers akin to the Flash, seeing everything is never going to happen. I always make it a point to visit Artistry, Ltd. in its LUXURY by JCK location, though, because they have such accessible, fun pieces that not only would make good self-gifts (of course I'm shopping for myself), but also pretty things to consider for my mom and my girlfriends. Bottom line: This brand is an absolute must for any retail store, because its offerings are too good not to tempt your customers. Case in point: These Zelda pendants, featuring a very on-trend, fan-like shape, Y-shape silhouette, and assorted choice of gemstones. They look good in pictures, but it's my mission to snap the collection in real life—and see how they look around my neck (for a friend, of course).
Zelda pendant in 14k yellow gold with 0.93 ct. t.w. yellow sapphire and 0.26 ct. t.w. diamonds, $2,178
Zelda pendant in 14k white gold with 0.93 ct. t.w. pink sapphire and 0.26 ct. t.w. diamonds, $2,308
Visit Artistry, Ltd. at the LUXURY by JCK show at booth LUX-635.
Top: Zelda pendant in 14k white gold with 0.96 ct. t.w. blue sapphire and 0.26 ct. t.w. diamonds, $2,308
News Source : jckonline.com