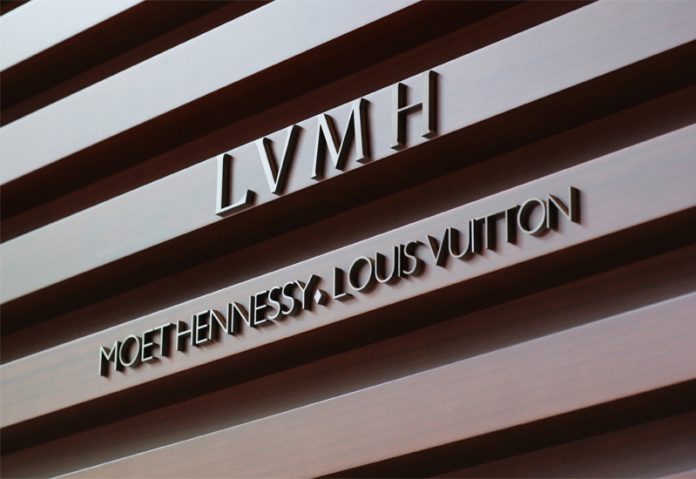 Watches and Jewellery sales rose by 8% to almost €2 billion (£1.7bn) in the first half of 2018 at LVMH. The category contributed to a group-wide rise in revenue of 10% for the luxury conglomerate LVMH, hitting a record high of €21.75 billion.
Profit from recurring operations rose by 28% compared to the same six months in 2017.
The rise in revenue was particularly impressive because the comparative strength of the euro against key global currencies. Excluding this effect, LVMH's Watch & Jewellery sales rose by 16% and profits from recurring operations were up 46%.
"Bvlgari had an excellent first half and continued to gain market share," LVMH reports. "This performance was especially notable in jewellery and in the Chinese and American markets. The iconic lines Serpenti, B-Zero 1, Diva and Octo made strong progress. Chaumet unveiled its new high-end jewellery collection," the financial statement adds.
"The momentum at TAG Heuer was reflected in the innovations of its flagship collections Carrera, Aquaracer and Formula 1, and a smaller version of its smart watch was launched. Hublot enjoyed strong growth and benefited from the enhanced visibility of the brand as the Official Timekeeper of the FIFA World Cup," according to the LVMH report.
Commenting on the results, Bernard Arnault, chairman and chief executive officer of LVMH, remarks: "The excellent results of the first half of the year attest to the strong desirability of our brands and the effectiveness of our strategy. The performance of the first half is even more remarkable given the unfavourable currency environment.
He adds: "The standards of quality and creativity required from our Maisons, which combine both modernity and tradition, are key to LVMH's success, always driven by a long-term vision. Despite buoyant global demand, monetary and geopolitical uncertainties remain. In this context, we will stay vigilant and rely on the talent of our teams and the shared entrepreneurial passion to further increase our leadership in the world of high quality products in 2018."
News Source : professionaljeweller.com