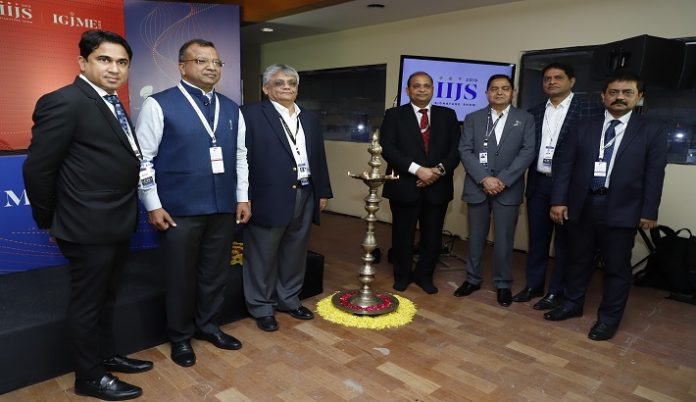 The machinery section of the 36th edition of IIJS Premiere 2019 was inaugurated this morning by GJEPC Vice Chairman Colin Shah in the presence of Mansukh Kothari, Convener National Exhibitions Sub-Committee, Sabyasachi Ray, ED and senior representatives of many Indian and international exhibitors taking part in the show.
Being held at the Hotel Lalit and Hotel Leela Sahar Airport from August 7-11, 2019, the show has been organised on a larger scale than last year with 155 exhibitors including 24 international companies from Italy, Germany, Turkey, the US and UAE. On display is a range of latest technologies and machinery in gem and jewellery manufacturing from across the world, offering access to cutting edge developments in the field for small and medium scale manufacturers too.
Speaking at the inauguration, Shah said, "India's gem & jewellery exporters are harnessing the power of technology to innovate in all aspects of their business. The emphasis at the show is on leveraging digital, innovative and cutting-edge technology to create world-class jewellery."
Shah added, "The focus is on empowering MSMEs, which will deploy best-in-class machinery and equipment to increase gem & jewellery exports to emerging markets and make India a global hub."
The main exhibition opens tomorrow at the Bombay Exhibition Centre, Goregaon, Mumbai and runs from August 8-12, 2019. More than 40,000 trade visitors from 800+ Indian cities and 80 countries are expected to visit the show.
News Source: gjepc