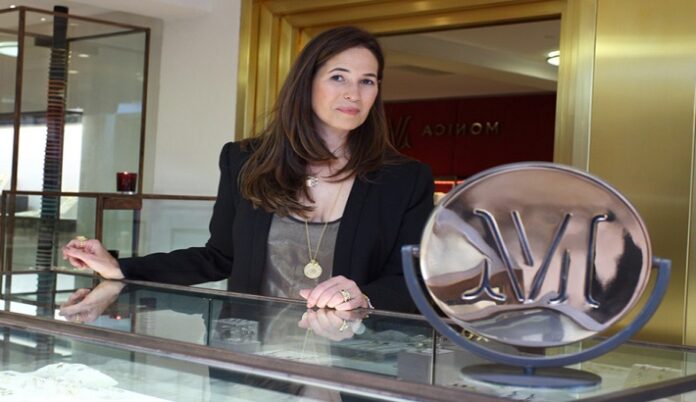 In only its second-ever collaboration, jewellery brand Monica Vinader has partnered with longtime muse and model Doina Ciobanu for its latest release.
This will be the brand's first collection made from 100% recycled silver and heralds Monica Vinader's commitment to moving to 100% recycled silver by the end of 2020.
A release from the company said: "This was a natural partnership born out of a mutual desire to prove that beautiful design and quality can go hand in hand with sustainability.
"Monica and Doina both wanted pieces that felt timeless so that they could be worn repeatedly and styled in many different ways to ensure you get more versatility and longevity out of your jewellery to further promote conscious consumerism."
The resulting collection features hammered surfaces, bespoke cut stones and fluid woven chains.
Elsewhere, the company has recently overhauled its packaging to introduce more sustainable materials.
It has also launched a buy-back or upcycling program that allows customers to responsibly give back unwanted jewellery whose materials can be recycled.
The collection will be available on 17 August.
News Source : professionaljeweller