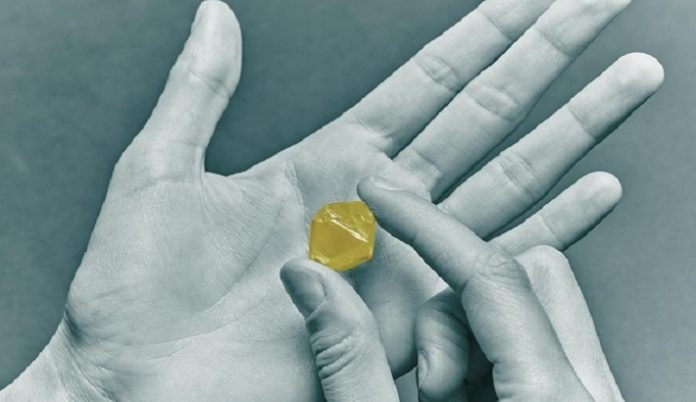 The Gahcho Kué diamond mine, a joint venture between De Beers Canada and Mountain Province Diamonds is selling an exceptional, 60-carat yellow rough diamond in a sealed bid tender.
Reid Mackie, adviser on behalf of Mountain Province, said that this is one of the most exciting stones to have been extracted from the mine since operations commenced at Gahcho Kué.
"The stone stuck out like a traffic light among all the other specials that recently mined. The diamond is a perfect octahedron crystal and each crystal face is a window that creates total transparency throughout the stone," he said.
The color on the crown of this diamond is the yellow of a yellow rose. The tone – the purity of color – and the saturation, that is the depth of the color, is of a rate which rarely appears so strong in such a large rough diamond. This stone, Redi said, is indicative of the potential colors and sizes that are still to come from the Gahcho Kué diamond mine.
NewsSource: idexonline