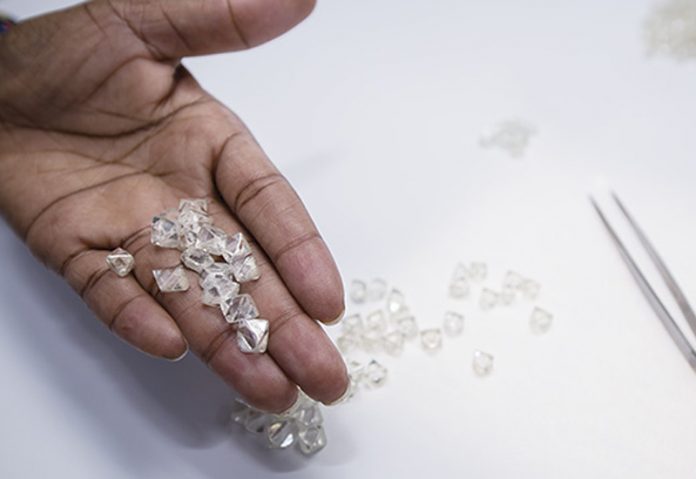 The UK jewellery industry is certainly taking note of their responsibility to combat the reported rise in synthetic diamonds particularly when nefariously or accidently mixed with natural diamonds in finished jewellery and melee.
Visitors at IJL this year most certainly would have taken note of the speakers explaining these issues in addition to the growing number of UK jewellery manufacturers and suppliers promoting synthetic diamond detection equipment.
To help members become better informed on the rise of the use of synthetic diamonds, the NAJ has teamed up with International Institute of Diamond Grading and Research (IIDGR), part of the De Beers group of companies, to provide a comprehensive, tailor made training programme, which will be a perfect learning opportunity for all sectors of the jewellery trade.
More than 125 years of experience as a leader in the diamond sector have given the De Beers Group a uniquely deep insight into all aspects of this fascinating but complex industry. In 2008, they established IIDGR so that they could share their expertise and experience and offer greater levels of confidence to the diamond trade through a variety of services.
With an ever-increasing number of developments within the synthetic diamond market, and greater consumer expectations on all fronts, it's more important than ever for companies to take charge of their internal strategies. Businesses must ensure they can provide confidence to their customers through knowledge of their product.
The one-day Synthetic Diamond Detection course is one of IIDGR's most successful courses to date. Launched in early 2017, classroom sizes are kept deliberately small to enhance the learning experience for students. The day is a busy, hands on spectacle with students working with a range of HPHT and CVD samples, as well as screening and verification instruments from the IIDGR equipment suite. At the end of the day students will not only have learnt about synthetic diamond growth methods and how to identify them but will also be able to make commercial decisions about how to secure internal pipelines through diamond services, equipment, further education, or a mix of all three.
In November, IIDGR and NAJ will be organising a Synthetic Diamond Detection course specifically for the membership – this will be held over one day at Federation House. The course will cover:
A review of HPHT and CVD production methods
Learning techniques to highlight specific identification features
A detailed overview of the IIDGR's suite of identification and verification instrumentation
The study of a wide range of products that will include HPHT and CVD synthetic diamonds, plus simulants and HPHT treated materials
How to use the knowledge gained in a commercial setting for better informed decision making
The course can be booked via the NAJ website.
News Source: professionaljeweller.com