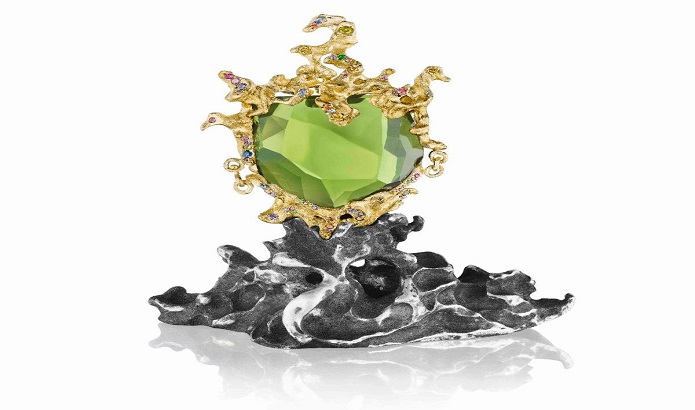 Exhibition Opening and WJA Mix and Mingle at Wilensky
In anticipation of New York Jewelry Week, Wilensky brings the marvel of sinuous gemstones to Chelsea with Naomi Sarna: Stone in Motion.
Evocative and ethereal, Naomi Sarna debuts original works at the gallery from November 20th-December 20th, 2019. The two-time WJA Gem Diva award-winning designer will showcase hand carved jewels, inspired by the drapery of fabric and flow of water—a homage to motion in precious gem material.
Sculptural and wearable, Sarna's work complements Wilensky, where breathtaking aesthetic meets exquisite minerals. Celebrate the opening of her solo show, where the artist will speak about her work to gem and jewelry enthusiasts.
Date: Wednesday, November 20th, 2019
Time: 6:00-8:00PM
Location: Wilensky Exquisite Mineral Gallery, 173 10th Avenue, New York, NY 10011