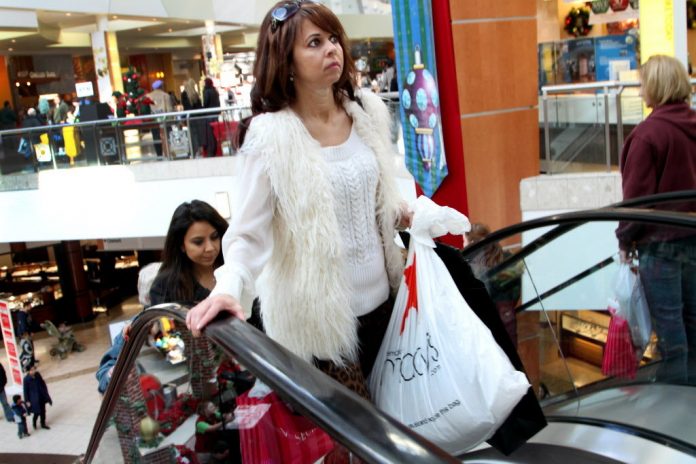 The National Retail Federation (NRF) has released its predictions for consumer spending this holiday season, and they're fairly rosy.
In a survey conducted by Prosper Insights & Analytics for the NRF, consumers said they will spend an average of $967.13 this holiday season, up 3.4 percent from the $935.58 consumers said they would spend when surveyed at the same time last year.
Earlier this month, the NRF announced that it expects holiday retail sales in November and December—excluding automobiles, gasoline, and restaurants—to increase between 3.6 and 4 percent, for a total of $678.75 billion to $682 billion, up from $655.8 billion last year.
The survey found that only 27 percent of consumers say their spending "will be impacted by concerns about the nation's economy," down from 32 percent in 2016.
It also revealed that 57 percent of consumers plan to shop at a department store; 54 percent at a discount store; 46 percent at a grocery store; 35 percent at a clothing or accessories store; 25 percent at a small or local business; and 18 percent at a crafts or fabrics store.
Nineteen percent of consumers surveyed said they will take advantage of expedited shipping available online, and 12 percent will use same-day delivery.
Fifty-nine percent of respondents said they're waiting until at least November to begin holiday shopping, while 22 percent started or were planning to start in October.
"With employment and incomes increase, consumers are more confident this year and that is reflected in their buying plans for the holidays," NRF president and CEO Matthew Shay said in a statement. "Retailers have been stocking up in expectation of this, and all signs are that this will be a busy holiday season."
The survey of 7,349 consumers was conducted Oct. 3–10 and has a margin of error of plus or minus 1.2 percentage points.