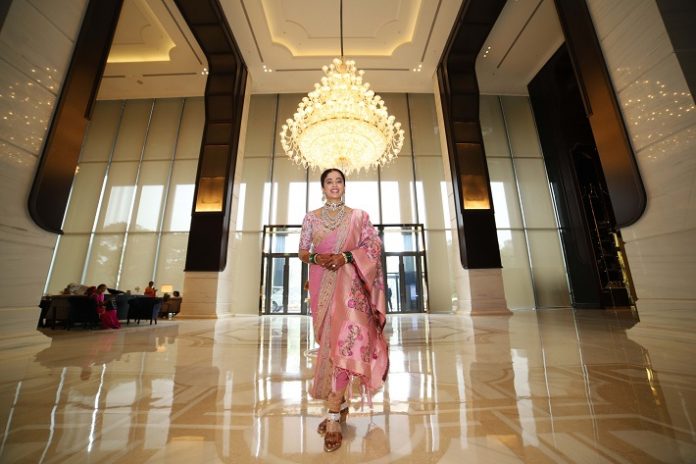 Neha's wedding jewellery handcrafted by Narayan Jewellers in pastel shades to match her Nauvari.
Neha's stunning choker for reception comprised of more than 1200 diamonds.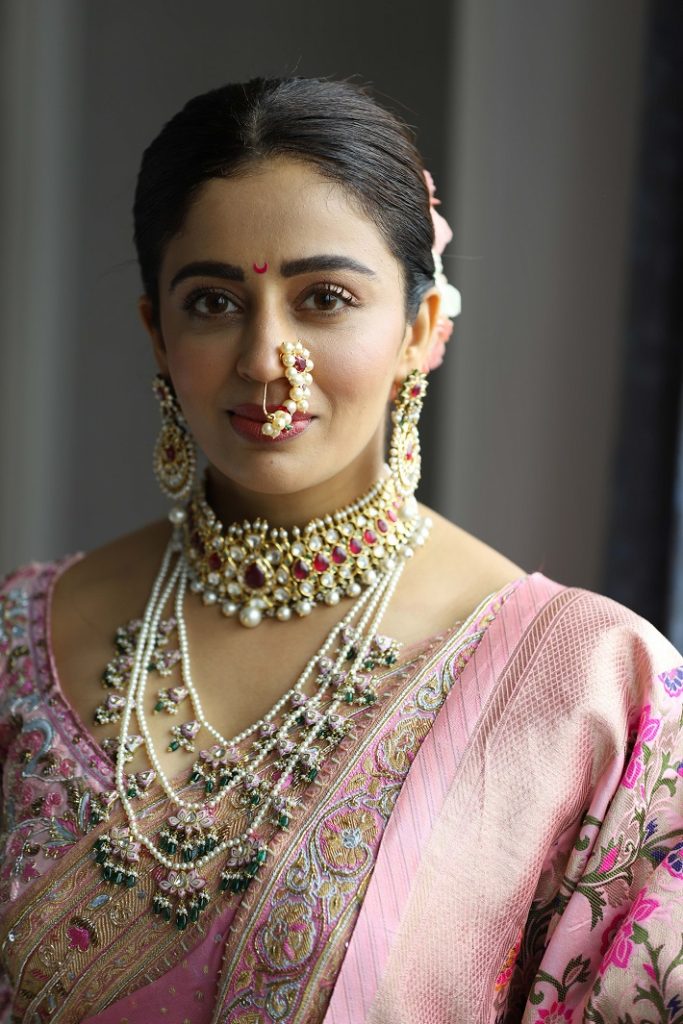 Popular Actress Neha Pendse tied the knot with her boyfriend Shardul Baya in Pune. She wore custom made jewellery designed by Narayan Jewellers by Ketan and Jatin Chokshi Vadodara for all her wedding functions including Engagement, Wedding and Reception.
For Neha's Engagement, she combined her gown with chandelier diamond earrings, while her wedding look comprised of a stunning 7 layered neckpiece combined with a choker and earrings along with Bangles.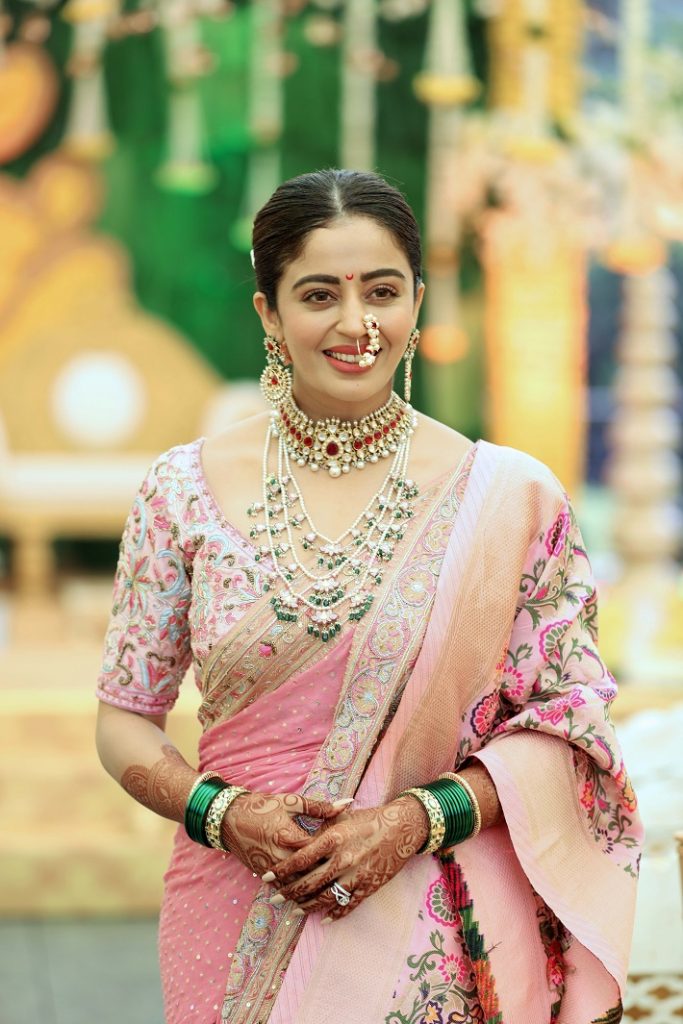 "We specially handcrafted her wedding 7 layered neckpiece to match her pastel pink Navari sari. The 7 layered neckpiece is not too heavy and combined with a choker is perfect for the upcoming wedding season", shared Ketan Chokshi, Co-Owner & lead designer of Narayan Jewellers.
For her reception, she combined a Swapnil Shinde hi-slit gown with a stunning rose gold diamond choker by Narayan Jewellers.
"Though lightweight, choker comprised of more than 1200 diamonds and was uniquely designed in the shape of a neck making it fit perfectly", shared Jatin Chokshi, co-owner & designer of the brand Narayan Jewellers from Vadodara.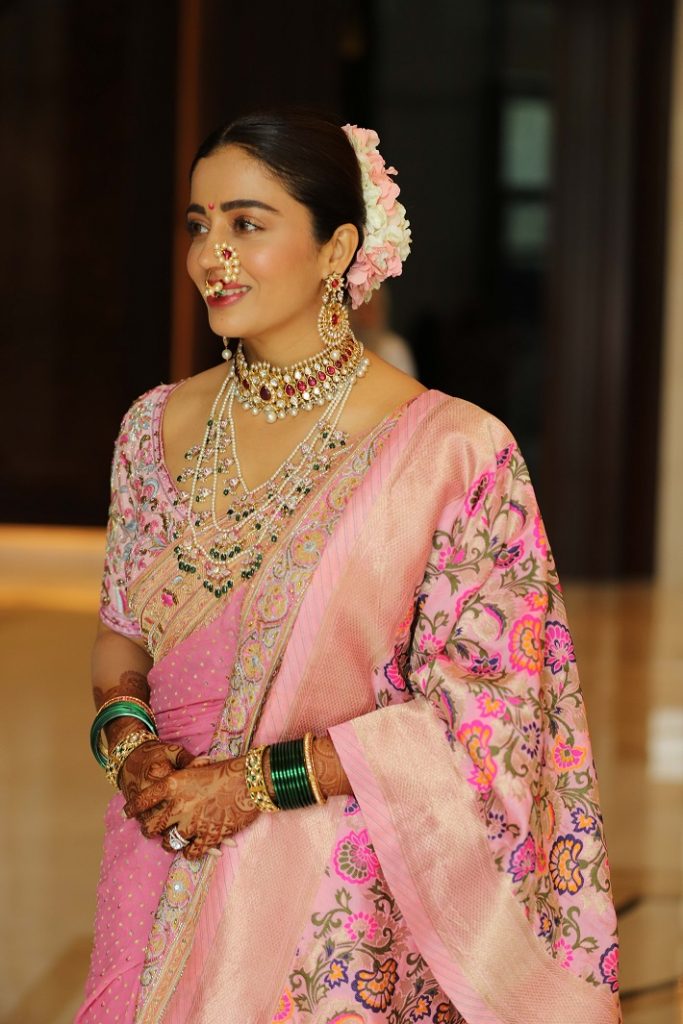 Speaking about her beautiful jewellery, Actress Neha Pendse, said, "They showed me a variety of designs, exactly to the brief I had shared. It was a task choosing from so many beautiful pieces. Narayan Jewellers design is very regal and elegant. It is the perfect brand for every bride who wants her look to be remembered forever."
Narayan Jewellers by Ketan and Jatin Chokshi has been known for its engineered bridal and red carpet designs. They also designed jewellery for Geeta Basra and Harbhajan Singh's wedding. One of the most trusted brands of Gujarat, Narayan jewellers have won more than 20 awards over the last 5 years for their rare and exclusive designs.