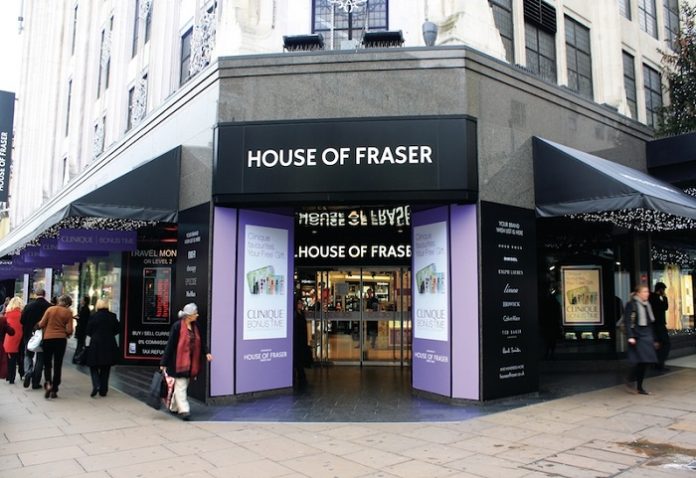 House of Fraser's new owner, Mike Ashley, has revealed the fate of the department store's outlets around the UK.
While the Sports Direct tycoon, who bought the chain out of administration for £90m last month, has been able to save the majority of stores, he announced three will close.
Mike Ashley has been in talks with landlords over rents in recent weeks, and managed to negotiate deals which have resulted in 20 stores being saved from closure, safeguarding around 3,500 jobs.
However, the department store's outlets in Edinburgh, Hull, and Swindon will be closing after a failure to negotiate new rent terms.
Staff at these locations, which number in the hundreds, are now going through redundancy consultation.
The billionaire said in a statement: "We've showed what we can achieve on the British high street when we work together with landlords.
"I am disappointed that in my opinion a small number of greedy landlords still refuse to be reasonable."
It is understood that landlords are reluctant to agree to the low, or in some cases zero, rents Ashley is demanding.
He continued: "I am calling on everybody to pull together, including landlords and local authorities in order to help to save as many House of Fraser stores and jobs as possible on the great British high street."
The following stores will remain open: Altrincham, Aylesbury, Birkenhead, Camberley, Carlisle, Darlington, Doncaster, Grimsby, High Wycombe, Lincoln, London (Oxford Street), Middlesbrough, Plymouth, Skipton, Telford, Huddersfield, Leeds, Maidstone, Solihull and Sutton Coldfield.
News Source: professionaljeweller.com