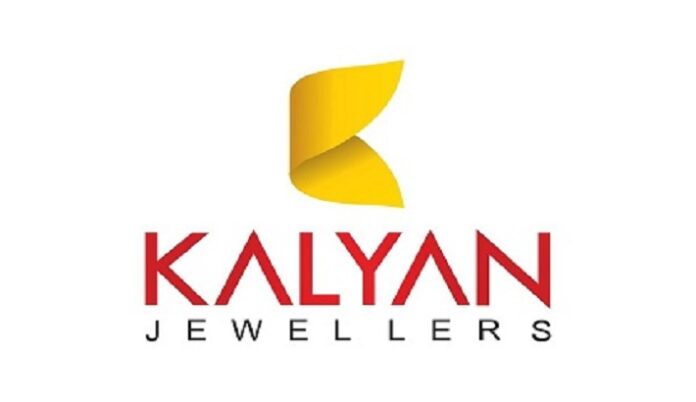 The ornamental Christmas trees, the streets decorated with wreaths and fairy lights, and the houses lit up with luminescent hues, this month offers festivities right before Christmas till New Year's Eve.
December beckons celebrations and there's nothing that can capture the essence of the month better than diamonds. Diamonds are a girl's best friend and Kalyan Jewellers have just the kind of spectacular diamond jewellery that can make you looked fabulous and elegant. Adding to that, by entwining diamond with soft gold and vibrant gemstones, the jewellery brand has made it more poetic and magnificent. With exquisite set of neckpieces, pendants, rings, and bracelets, Kalyan Jewellers' diamond pieces are minimal yet striking. So, you can definitely invest in jewellery, which is contemporary and subtle, perfect for gifting also to your loved one. Be it floral accents, or gift-shaped, or an interplay of diamond and gold, these jewellery pieces are ideal for any occasion.
With gemstones studded meticulously and precious metals interweaving in symphony, these diamond jewellery pieces boast intricate craftsmanship. Apart from the diamond jewellery, Kalyan Jewellers is also popular for intricate jewellery designs in contemporary and traditional motifs including earrings, bangles and necklaces. The company offers its patrons, Muhurat, the bridal jewellery line curated from across India along with exclusive sections featuring Kalyan's popular house brands such as Tejasvi – Polki jewellery, Mudhra – antique jewellery, Nimah – gold-studded with semi-precious stones, Glo -diamonds jewellery, Ziah -diamond jewellery, Anokhi – uncut diamonds-studded, Apoorva -diamonds jewellery (illusion setting collection) for special occasions, Antara -diamonds jewellery (light weight, prong setting), Hera – daily wear diamonds and Rang – precious studded jewellery. Moreover, to keep the merriment going, the jewellery brand has announced special discounts and offers on jewellery ranging from daily wear to diamonds, and includes giveaways and grand prizes.
As part of the Festive Sale, customers can also avail benefits of the Gold Rate Protection Offer, enabling them to lock-in the price of gold and protect it from future price hikes and fluctuations by simply paying 10% of the intended purchase value. The offer will be especially beneficial for customers with wedding plans in 2021. The festivities encourages discounts and so with the festive sale, customers can purchase bangles, chains, Kerala designs jewellery, Calcutta wore, and Bombay work gold jewellery at a discounted VA or making charge of 3% onwards. As per the offer, the valued customers can not only avail up to 25% discount on the purchase of diamond jewellery but also avail the benefits of instant prizes and free gifts, if the purchase is above INR 50,000.
The benefits of these offers are valid until 31st January 2020 across all Kalyan Jewellers showrooms in the state of Kerala. Earlier this year, the jewellery brand had launched a #MuhuratAtHome campaign focusing on intimate weddings, and also announced the launch of the Kalyan Jewellers Gift Cards – an ideal gifting solution for weddings and other important occasions. These gift cards can be purchased online or at any Kalyan showroom, and is valid for 12 months from the date of purchase, and is redeemable within that time period.
Speaking on this occasion, T S Kalyanaraman, Chairman & Managing Director, Kalyan Jewellers said, "At Kalyan Jewellers, our aim has always been to enhance consumer experience and enable customers to reap maximum benefits from their jewellery purchases. Considering the constant changes in gold prices over the past few months, we have introduced the Rate Protection Offer to safeguard customers from a hike in gold prices. We believe that this unique multi-offer campaign, in combination with the Rate Protection Offer, will greatly benefit general consumers and wedding shoppers who want to lock-in their jewellery before the season begins."
Well, not just the amazing offers by Kalyan Jewellers are tempting but the brand has ensured the best of safety measures for its invaluable customers. With Covid-19 pandemic and festive season, Kalyan Jewellers has ramped up the safety and hygiene protocols by rolling out extensive measures to ensure the wellbeing of employees and customers visiting the showroom. With the growing impetus on social distancing, Kalyan Jewellers has launched the LIVE video shopping facility (https://www.kalyanjewellers.net/) through with consumers can browse through the Kalyan Jewellers' jewellery collections. Also, since gold is among the most significant and auspicious metals in the Indian subcontinent, Kalyan's Four Level Assurance Certification on gold jewellery is a special initiative to continue enhancing the brand's commitment towards offering the very best to its loyalists. While jewellery retailed at Kalyan Jewellers goes through multiple purity tests and are all BIS hallmarked, the 4-level assurance certificate promises customers payment on the value of purity mentioned in the invoice during exchange or resale. Also, it ensures free lifetime maintenance of ornaments at any of the brand's showrooms.
So, make your festive season special with delightful diamond, gold, and gemstone pieces from Kalyan Jewellers and enjoy the multiple benefits and Live Video Shopping experience.
News Source : indianjeweller