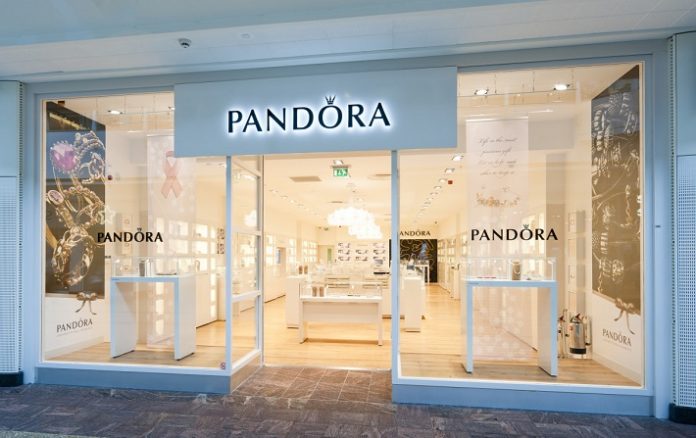 Jewellery giant Pandora has announced the appointed of a new chief executive officer and president following a six-month search.
The brand's former boss, Anders Colding Friis, stepped down in August 2018 just days after Pandora put out a profit warning and announced an organisational shift that would lead to the loss of almost 400 jobs.
Since then, the business has been in the hands of a newly-appointed chief operating officer, Jeremy Schmitz, who has been driving Programme NOW – a forceful programme designed to strengthen the brand and reignite a passion for Pandora.
Today, the board of directors at Pandora have announced the appointment of Alexander Lacik as president and chief executive officer.
The board says Lacik's strong track-record as a consumer marketer and brand architect will help drive the execution of Programme NOW and assert Pandora's position as the world's largest jewellery brand. He will join Pandora as soon as possible.
Alexander Lacik brings international experience from growth and brand building in global consumer companies. He joins Pandora from the position as CEO of Britax Ltd., a world leader in child safety products. Prior to this, he was president of North America at RB (Reckitt Benckiser) from 2013-2017 and has held key management positions with the leading global consumer goods company since 2004. Previously, Lacik held positions in sales and marketing with Procter & Gamble from 1992 to 2004.
At RB, Lacik contributed significantly to the company's growth turnaround in a competitive global consumer business where brand distinction and brand equity are critical components. He successfully drove strategic brand positioning and above-market growth in the group's largest region with more than USD 3.5 billion (£2.7bn) in revenue and a full value chain. Lacik has lived and worked in five countries and managed businesses in regions across the world, covering manufacturing, product development, sales, marketing, and retail partnering.
Chairman of the board of directors, Peder Tuborgh, comments: "I am delighted that we have secured Alexander Lacik as CEO of Pandora. Alexander is a strong match for our recently announced strategic direction and will be instrumental in executing Programme NOW. Alexander is a brilliant marketer and brand architect and has throughout his career shown himself as a great leader and a highly effective executor. His skills and experience will be key to revitalising the Pandora brand."
"I am honoured and excited to join Pandora. Pandora is an incredible company that has grown to be the world's largest jewellery brand at unprecedented speed. I am encouraged by the current direction with a strong focus on brand reignition to restore growth. These are business aspects that I am particularly passionate about, and I look forward to joining and supporting the management team in the execution of Programme NOW," says new CEO, Alexander Lacik.
Following the appointment, the executive, management team of Pandora will consist of Alexander Lacik (CEO), Anders Boyer (CFO) and Jeremy Schwartz (COO). Until Lacik joins, the joint leadership of Anders Boyer and Jeremy Schwartz will continue unchanged.
NewsSource: professionaljeweller