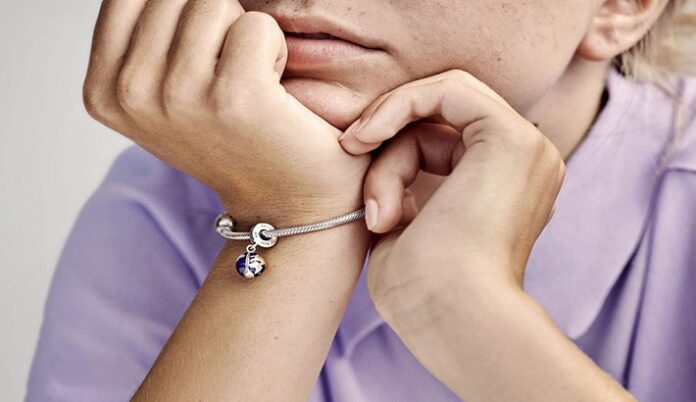 Pandora has contributed once more to its ongoing partnership with charity UNICEF, creating a new charm for World Children's Day 2020.
The brand began its three-year partnership with UNICEF last year with its Charms for Change campaign, fronted by actress and brand ambassador, Millie Bobby Brown.
Now Pandora is adding to the Pandora x UNICEF collection with a special World Children's Day charm.
Hanging from a sparkling bale with clear cubic zirconia stones, the Pandora x Unicef Our Blue Planet Dangle Charm is engraved with the words 'Supporting Young Voices'.
Dangling below is a globe with silver countries surrounded by hand-painted violet enamel. Open the charm to discover at the core a miniature silver heart.
Available from 22 October 2020 to 22 January 2021, each purchase of the Our Blue Planet Dangle Charm will see a £15 donation go towards the non-profit organisation.
Pandora hopes to provide the tools and opportunities necessary for the most vulnerable children to reach their full potentials with the money raised.
Appearing alongside the new charm, Pandora has released an inspiring short film that documents a creative workshop hosted ahead of World Children's Day.
Voiced by Millie Bobby Brown, the film features a group of children making art representative of their future aspirations.
News Source : professionaljeweller