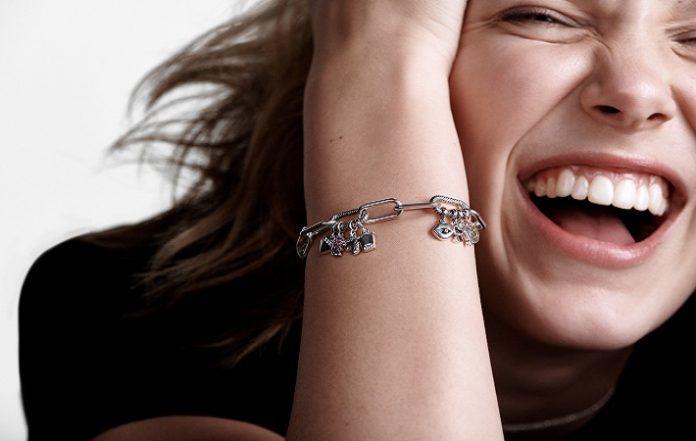 Pandora has launched a new charm concept, which aims to target Generation Z.
As part of the brand re-launch, the company hopes to inspire the next generation of charm collectors with Pandora Me – a new targeted towards Gen Z and faced by actor and activist, Millie Bobby Brown.
The collection is centred around self-expression and designed to capture the loves and passions of customers through small collectible charms.
Pandora Me consists of 55 designs including micro dangle charms, a link bracelet, single stud earrings and a safety pin brooch. The jewellery is made from recycled sterling silver and responsibly sourced stones.
Chief creative and brand officer, Stephen Fairchild, shares: "Pandora Me is made to inspire and invite the next generation of consumers to express the things they love the most in a playful and confident way. We want to ignite their curiosity, tap into things they love and give them a voice."
Boosting collectability and versatility, two new charm carriers are introduced within the collection including a safety pin brooch that can be worn on clothing or bags, as well as a link bracelet that opens up in three places to allow customers to add the micro dangle charms.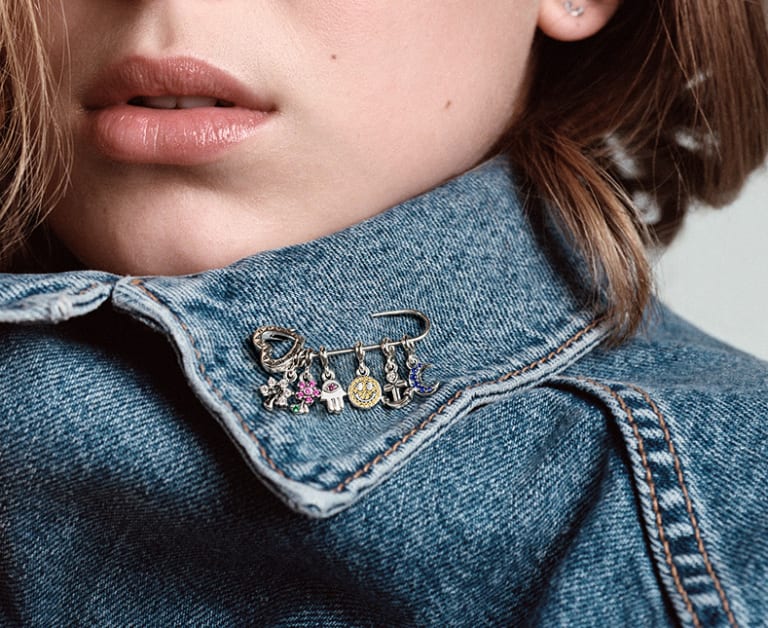 The charms are smaller than previous Pandora jewellery, and can be styled on all bracelets within the collection, the safety pin brooch, as well on the Pandora Essence bracelet.
The collection is faced by Millie Bobby Brown, who has signed a two-year contract with Pandora. Brown rose to prominence for her role as Eleven in the Netflix series Stranger Things. She is UNICEF's youngest-ever Goodwill Ambassador and the youngest person to feature on the Time 100 list of the world's most influential people.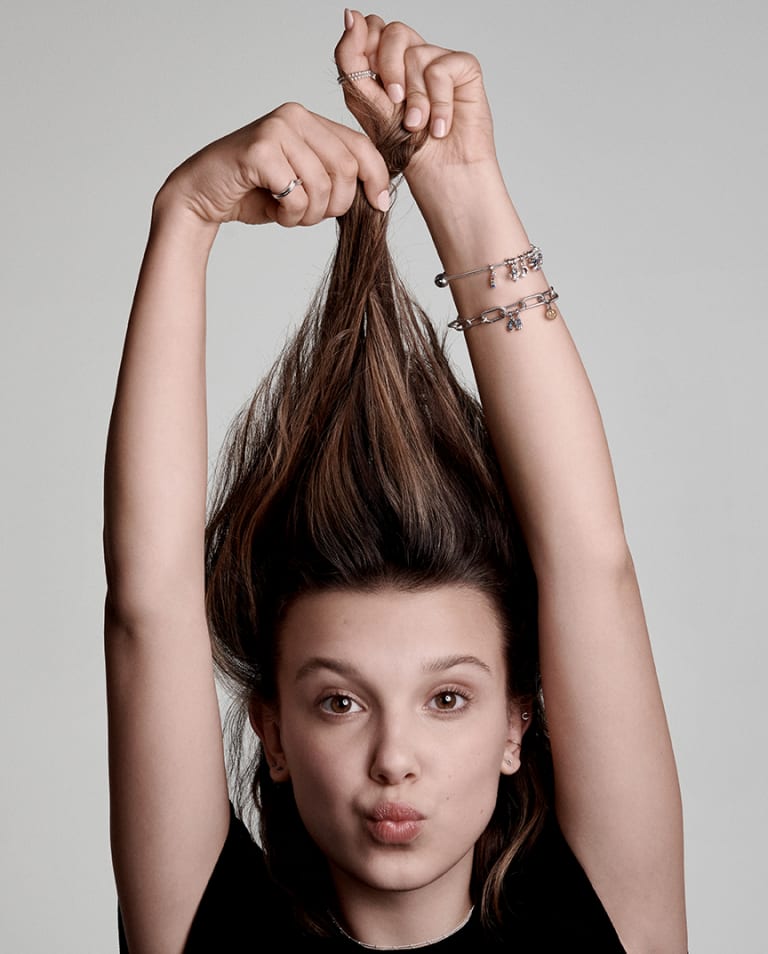 To celebrate the new collection and have a fun dialogue about celebrating individuality, Pandora will host Pandora Me Charm Academy events in New York City (October 4), Shanghai (October 14) and London (October 17), where Millie Bobby Brown will meet fans and talk about what it means to be a young woman today, the importance of self-expression and encouraging positivity across all facets of life.
News Source: professionaljeweller