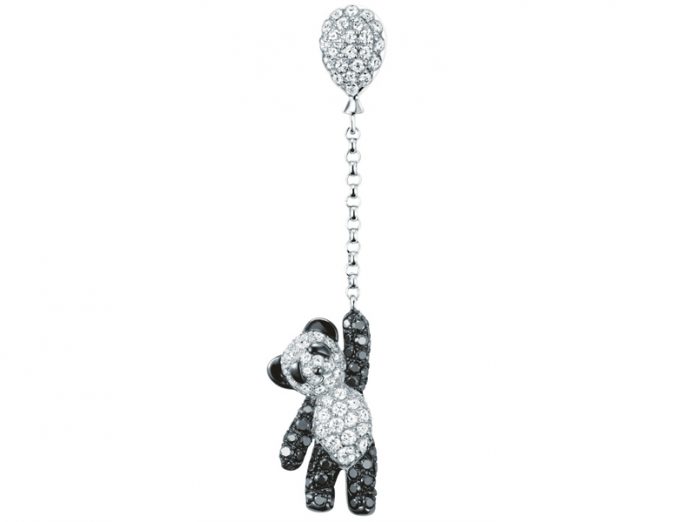 With Valentine's Day just around the corner, Chinese luxury jewellery brand Qeelin is unveiling a new Flying Bo Bo Collection to inspire lovers all over the world.
Created by Dennis Chan, the jewellery house's creative director, the collection features the iconic panda, Bo Bo. The pieces are designed to encourage love and pay tribute to pandas in Sichuan. According to the company, the popular character is taking the form of "Mini Bo Bo" in this new collection.
Suspended from a balloon, Bo Bo is seen grasping a string with his paw. The special gesture symbolises lovers' aspirations to soar together, the company said.
The new collection includes two 18-karat gold earrings. The first earring, which is in 18-karat white gold, is based on the classic black and white Bo Bo, featuring a full pavé diamond ear stud in the shape of a balloon and a dangling Mini Bo Bo adorned with white and black diamonds. The other earring, a Chocky Bo Bo piece, is a modern variation in 18-karat rose gold with a balloon-shaped ear stud made of pink quartz and a dangling plain rose gold Bo Bo with diamond eyes.
"The Mini Bo Bo earrings represent the joyfulness and playfulness of Valentine's day, with the classic Bo Bo symbolising love while Chocky Bo Bo bringing surprises. Both are thoughtful gifts for the beloved one," said Chan.
News Source: jewellerynewsasia.com