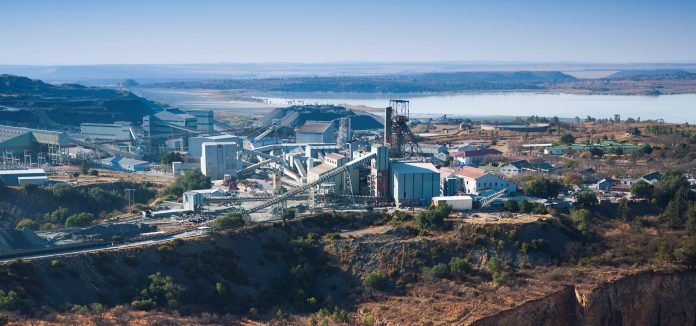 Petra Diamonds Limited has announced a 30% increase in production at 1.1 million carats for the three month period ended September 30, 2016 compared to 842,796 carats in Q1 of the previous year. The Company said in a statement that this was on account of increased contribution from undiluted ROM ore, improving ROM grades and additional tailings production from Kimberley Ekapa Mining.
The Company also reported revenue of US$ 94.7 million from 745,447 carats sold at a tender in Q1 2017, adding that there were no tenders held during the same period last year. The tender included the sale of a 138.57 carat white stone from Cullinan which sold for US$6.5 million, and a 10.64 carat pink stone from Williamson which sold for US$5.2 million. Petra said that diamond prices achieved in the first tender maintained levels comparable to H2 FY 2016 on a like for like basis.
It noted that the second tender of FY 2017 was held in Q2 and ca. US$66.4 million (ca. 574 kcts) sold. A third tender scheduled for early December 2016, will complete the tender programme for the first half of the fiscal.
Giving details of each of its projects, Petra said that Finsch ROM carat production increased by 9% to 458,396 carats (Q1 FY 2016: 419,451 carats) following improved ROM grades of 52.4 cpht (Q1 FY 2016: 46.6 cpht); Cullinan's production increased 44% to 208,974 carats (Q1 FY 2016: 145,385 carats) with ROM grades benefiting from initial production from the newly established C-Cut phase 1 production area and Koffiefontein's ROM tonnage throughput increased 59% to 227,387 tonnes (Q1 FY 2016: 143,198 tonnes), while rough diamond production increased 8% to 15,481 carats (Q1 FY 2016: 14,350 carats).
Kimberley Ekapa Mining's attributable production increased to 237,906 carats (Q1 FY 2016: 49,107) and production at Williamson increased 23% to 53,034 carats (Q1 FY 2016: 43,155 carats).
Expansion programmes, including the Cullinan plant project, and caves at Cullinan and Finsch remain on track and in line with expectations.
The Company said that there were strong signs of a stabilising diamond market, with prices for the Period remaining flat when compared to H2 FY 2016. Going forward, it said that product mix is expected to further improve average diamond prices as the contribution from undiluted areas increases.
Diamond inventory as at 30 September 2016 was 902,211 carats (30 September 2015: 1,181,822 carats, with no tenders held in Q1 FY 2016).
Johan Dippenaar, CEO, said, "Operationally, the Group has made a strong start to FY 2017 and we continue to expect full year production of 4.4 to 4.6 Mcts, in line with earlier guidance. The newly established caves at both Finsch and Cullinan, accessing higher grade undiluted areas, are starting to meaningfully contribute to ROM production, which is continuing to ramp-up in line with expectations."
– News Source : www.gjepc.org