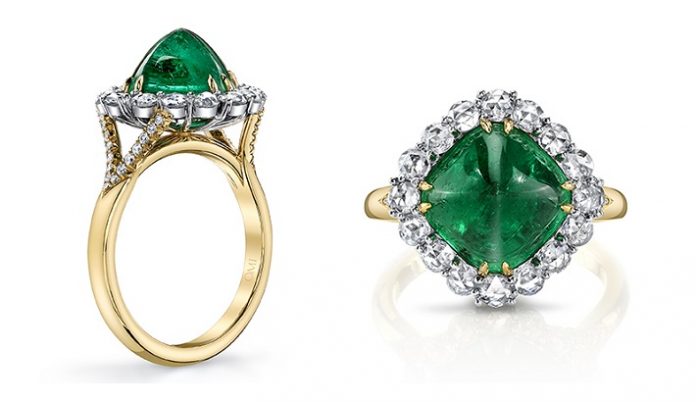 Not that you need a reason to sport an emerald, but there's a holiday coming up this weekend for which the gemstone couldn't be a better fit.
Short of wearing a shamrock talisman, what could be more appropriate for St. Patrick's Day than the rich green hues of May's birthstone?
We particularly love this sugarloaf cabochon emerald ring, spotted at the Omi Gems booth in Tucson and just in time for St. Patrick's Day.
The Sugarloaf shape adds some extra intrigue to the 4.58-carat gem, while the 0.65 carats of rose-cut diamonds and 0.14 carats of round diamonds are just enough to beautifully accent the stone but still let it do the talking.
Add to that a two-tone metal look with platinum and 18-karat gold to up the ante, and you've got one great piece.
Let it makes its debut on St. Patrick's Day, though with a gemstone like this, we recommend wearing it every day.
NewsSource: NationalJeweler