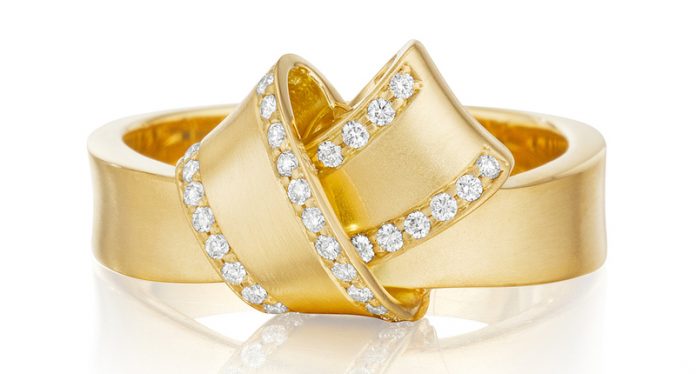 Is it just us or was 2017 the most whirlwind year in recent memory?
Now that we've recapped the year in jewelry news, and highlighted some must-read stories that might have slipped under the radar, we're moving full steam ahead into 2018 equipped with plenty of resolutions to make it our best year yet.
To keep those resolutions past January, we suggest relying on Carelle's Knot Diamond Trim Ring.
Available at Carelle.com for $2,930, this 18-karat yellow gold ring accented with white diamond pave is also available in rose and white gold.
A serious step up from tying a string around one's finger as a reminder, wear it as encouragement to eat better, exercise more or spend more time doing what you love in the year ahead.
News Source : nationaljeweler.com