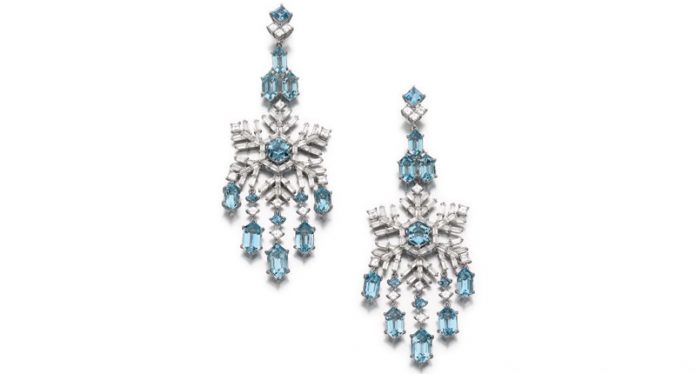 On Thursday morning, New York City woke to snow flurries still coming down and a winter wonderland outside.
This was just five days after the first snowfall of the year, which came as part of the same storm that blanketed much of the South before moving northward.
In honor of the flurries that have many (especially this editor) hoping it bodes well for a white Christmas, we picked these snowflake ear pendants in platinum as our Piece of the Week.
The Francesco Rosa earrings feature square-cut and fancy-shaped aquamarines accented with square-cut diamonds, supporting a snowflake design set with a hexagonal aquamarine and square-cut, baguette and whistle-shaped diamonds.
They were one of the highlights of Sotheby's Fine Jewels sale Thursday in Geneva, where they sold for about $41,500 (without buyer's premium).
May we all be so lucky as to celebrate the festive season with such a piece.
News Source: nationaljeweler.com