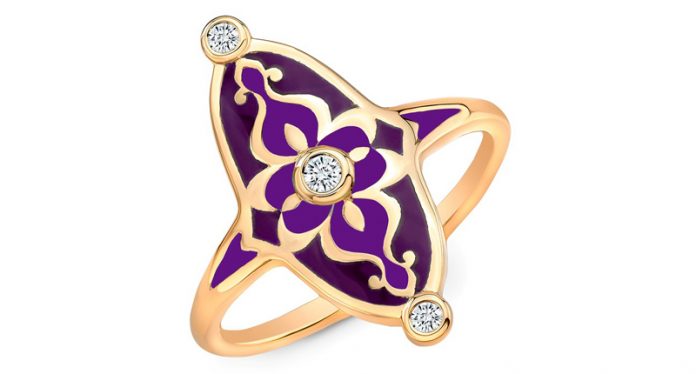 For the past few weeks–or should we say months?–wrapping up and protecting ourselves from the cold weather is all we, and much of the East Coast, have been thinking about.
It's no surprise then that we're already looking toward the spring, its colors and its warmth.
Enter Pantone's Color of the Year: Ultra Violet. Since it not only embodies visionary thinking and originality but also looking ahead to the future, it's perfect for the mood we're in right now both in its symbolism and its vibrant shade.
Falling right within this color way is Lord Jewelry's Heritage Collection "Mosaic" ring, featuring 0.60 carats of diamonds and French enameling in 18-karat gold.
The ring is priced at $1,430 retail.
News Source : nationaljeweler.com