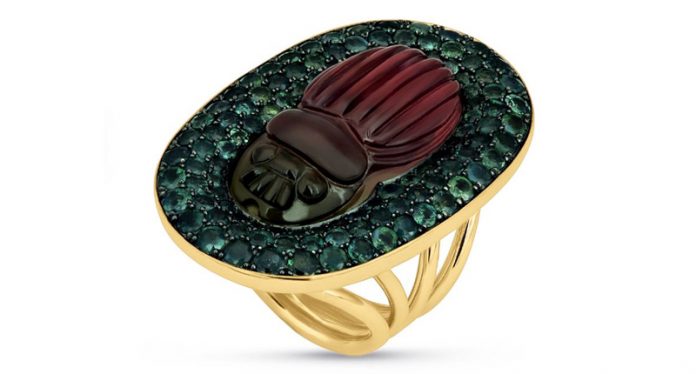 The holiday shopping season is nearly upon us, and that means the busiest time of year for many jewelers.
As retailers stock up on last-minute baubles for their showcases and designers prepare for a slew of custom orders, this editor is thinking about what her Christmas wish list would entail if budget were no limit.
At the top of the list is this divine ring from Vram Jewelry, designed by Los Angeles-based Vram Minassian.
His take on an ancient scarab motif involves one of the carved watermelon tourmaline variety, surrounded by brilliant-cut alexandrite pave and set in 18-karat yellow gold and sterling silver.
It was on view at Barneys Beverly Hills in September and will arrive at the Barneys New York Madison Avenue store on Oct. 26. Priced at $28,233, it's destined for someone on Santa's (very) nice list.
News Source: nationaljeweler.com