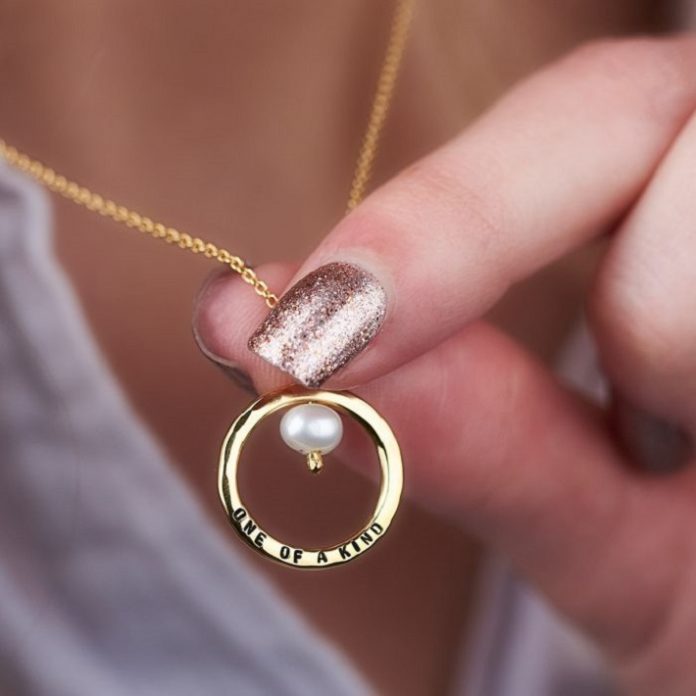 Another London Fashion Week has closed and now it is time to analyse the key trends and styles set to dominate in the UK market this year.
Here, British jewellery brand, Posh Totty Designs (PTD), reveals the top trends the team spotted at the show which can easily be translated into jewellery…
Pearl Power
"Timeless and iconic pearls were all over the catwalk, and in all forms from fantastical headdresses to more subtle earrings," reveals the PTD team.
Pearls have long been a favourite for British consumers, and while the catwalk reveals they are not just limited to jewellery pieces, the lift in this trend reveals an opportunity for jewellers to place a spotlight on these gemstones in their store windows.
Brands, such as Posh Totty Designs, Claudia Bradby Jewellery and Yoko London, offer both contemporary and classic pieces to suit a variety of tastes.
All things bright and beautiful
"Colour was prevalent on the catwalk. Subtle candy coloured pastels through to bright, rich colour clashes," says PTD.
Colour has been slowly but surely increasing in popularity in the jewellery world and this year, according to the looks seen at London Fashion Week, anything goes!
Consumers are invited to mismatch colours and metals this year, and to not be afraid to go bold and vibrant for SS20.
Many brands, including Posh Totty Designs, Gecko Jewellery and Sif Jakobs Jewellery, have been brightening up their collections, meaning jewellers are in no short supply of colourful jewels to display and sell this season.
Hello Hoops
"Yep, hoops are still a thing," says PTD. "Worn large at Rejina Pyo or more delicate at Victoria Beckham."
For SS20, consumers can't go wrong. Hoops can be worn subtly or as a statement… alone or layered together… but one things for sure, they will be worn.
PTD predicts singular statement hoops we even be a big trend for AW20.
Posh Totty Designs has hoops in all different shapes and sizes, and Ania Haie has all earring designs covered in its latest collection launch 'Ear We Go'.
Natural and Textured
PTD Designs: "Charlotte Knowles led the way in flowing, organic designs with an uneven hammered finish. She styled her earrings in yellow gold but this style works with any metal."
Say goodbye to smooth lines and finishes and hello to a textured look.
As we step into SS20, consumers will be looking for more natural finishes to their jewellery.
Posh Totty Designs recommends consumers wear one simple piece, or layer delicate designs in this trend.
Giovanni Raspinni unveiled a new collection which fits this look this morning.
News Source : professionaljeweller