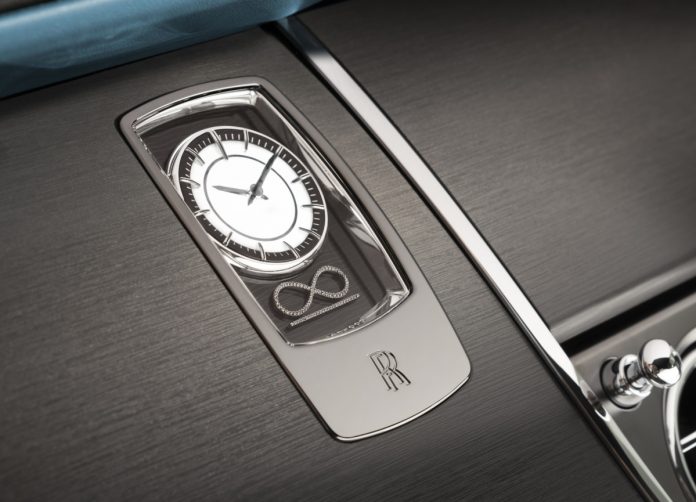 British luxury car brand Rolls-Royce has used lab-grown diamonds in its latest car.
The limited-edition Rolls-Royce Adamas collection features 88 black lab-grown diamonds on their dashboards.
The lab-grown stones, which are also treated, form an infinity symbol and sit underneath a clock mounted on the car's dashboard.
Rolls-Royce says the symbol "provides a jewellery-like reminder of the restless spirits of the inhabitants of these motor cars".
Named after the origin of the word 'diamond', a diamond theme is present throughout the exclusive run of cars.
Gerry Spahn, head of communications for Rolls-Royce Motor Cars North America, told JCK that the brand has been looking at synthetic gems for sometime, noting that it frequently adorns its cars with gold and other jewellery materials.
Rolls-Royce opted for lab-growns for this this particular collection as the car is meant as a "showcase of carbon technology."
The lab-grown diamonds were supplied by Ada Diamonds, a San Francisco–based company which has enjoyed an exclusive partnership with Rolls-Royce since 2016.
Lab-grown diamonds are increasingly becoming a popular choice for consumers in the jewellery industry, notably America has seen a spike in sales, with UK jewellers selling lab-grown adorned stones reporting growing interest too.
As luxury brands look to be more sustainable, experts predict more companies like Rolls-Royce will use lab-grown diamonds in products.
News Source : professionaljewellers.com