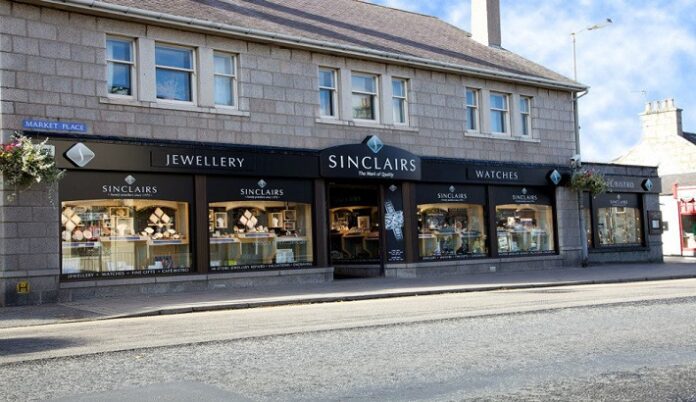 Sinclairs, a Scottish jeweller, has been accepted for the Coronavirus Business Interruption Loan Scheme (CBILS), receiving £120,000 from the Royal Bank of Scotland (RBS).
Sinclairs has been based in Inverurie in Aberdeenshire for more than four decades, with three generations of the family running the business.
Now father-daughter duo Ian and Debbie head up the operation, which offers luxury watches, jewellery and fine gifts, also including a bistro.
The £120,000 boost to Sinclairs' funds has meant that all 30 employees have retained their jobs.
Partner Ian Sinclair commented: "At an incredibly uncertain time, RBS stepped in quickly to set up the support we needed to keep going, without asking us to jump through hoops. Thanks to them and our accountant, Alec Rennie, the whole process was seamless and really helped to ease the financial pressure we felt at the beginning of the pandemic.
"It allowed us to build and replenish our stock and retain all our staff, so we were in a prime position to re-open when the time was right. The response since we opened our doors back up to the public has been a pleasant surprise, so we're hopeful of things to come."
News Source : professionaljeweller