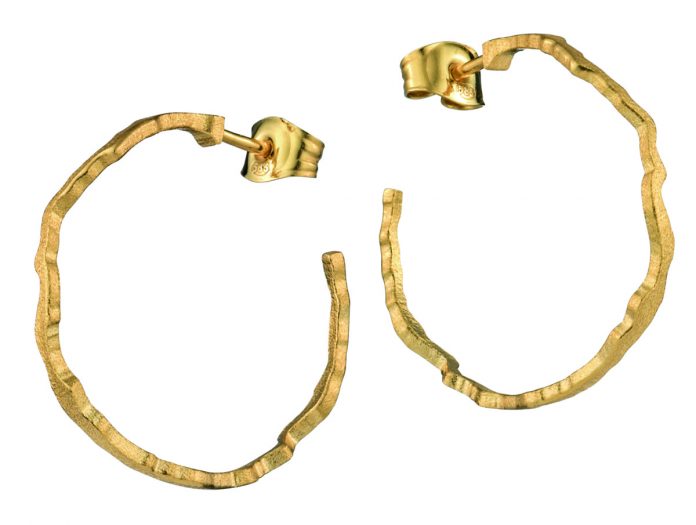 Earrings, in all shapes and sizes, were the most searched for jewels of the year, a new study reveals.
According to 'The Year in Fashion Report' published by online fashion search platform Lyst, earrings were the most popular jewellery items of 2017, with a pair of gold hoops being purchased every three minutes in 2017.
The report reveals the top five most searched for jewellery items of the last 12 months as follows:
1. Tassel Earrings
Tassels started trending in April and remained popular all year round, across price points. Oscar De La Renta's were the most viewed pair.
2.Gold Hoop Earrings
A pair of gold hoop earrings was purchased every three minutes in 2017.
3. Signet Rings
Searches for signet rings increased 38% on 2016.
4. Pearls
Pearl rings, necklaces and earrings all saw significant search increases this year.
5. Artsy Earrings
Graphic design pieces by J.W. Anderson and Anissa Kermiche were amongst the most wanted statement earrings.
Lyst tracked more than 100 million searches this year from 80 million shoppers, crunching queries and results split across 5 million fashion products from 12,000 online stores to create The Year in Fashion Report.
Along with the most searched for jewellery items, the report also reveals the most wanted trends, designers and products of the year, plus the influencers and moments that made us want them.
The most popular colours of the year, for example, were black, white, navy and grey, but more daring hues, including fiery red, bubblegum pink and canary yellow also proved a big hit in 2017.
Meanwhile, the popular fruit motifs of the year were watermelons, pineapples, cherries and lemons, while teh research backs-up John Lewis' observation that consumers are crazy about unicorns. Throughout the year, searches including the word 'unicorn' increased 130% on Lyst from May to October.
The most influential celebrities of the year were singers Rihanna and Selena Gomez, model Bella Hadid, newly-engaged Meghan Markle and the Duchess of Cambridge.
News Source : professionaljeweller.com