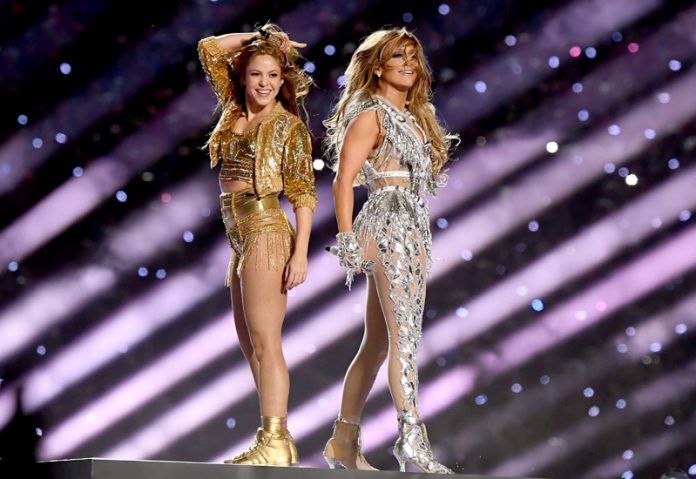 Swarovski decked out the likes of Jennifer Lopez and Shakira with hundreds of thousands of its famous crystals for the famous Super Bowl halftime show at the Hard Rock Stadium, Miami.
Fashion designers Versace and Peter Dundas used Swarovski crystals to create the outfits of the singers, along with that of Puerto Rican reggaeton singer Bad Bunny and the 60 backing dancers onstage.
Shakira donned a three-piece costume by Norwegian designer Dundas and boots crystalised by The Dan Life, the entire look including over 123,000 crystals in three shades of red, all applied by hand.
Shakira's guitar was also covered in 70,000 jet hematite Swarovski crystals.
Lopez wore two Versace looks during the show, embellished with over 75,000 Swarovski crystals.
The pair finished the show with Shakira in a new gold crystal-encrusted two-piece and matching bomber jacket with Swarovski-covered Adidas trainers.
Meanwhile, Bad Bunny's Swarovski crystal costume was designed by the Berlin-based designer Last Heirs.
60 young girls joined the artists onstage, one of whom was Lopez's 11-year-old daughter Emme. They also wore Swarovski.
Rob Zangardi, Lopez's stylist, commented: "Swarovski has always been top of mind for any Jennifer Lopez performance. For this year's Super Bowl, we are extremely excited to collaborate once again."
Shakira's stylist Nicolas Bru commented: "Shakira embodies the word 'superstar' so Swarovski crystals were an obvious choice. The crystals are the perfect balance between sophistication and playfulness, just like Shakira".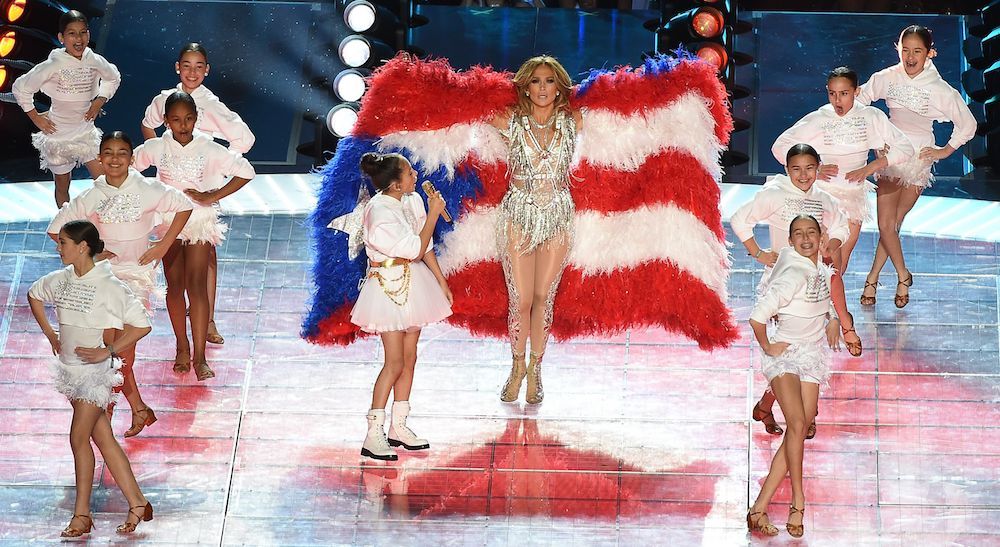 News Source: professionaljeweller