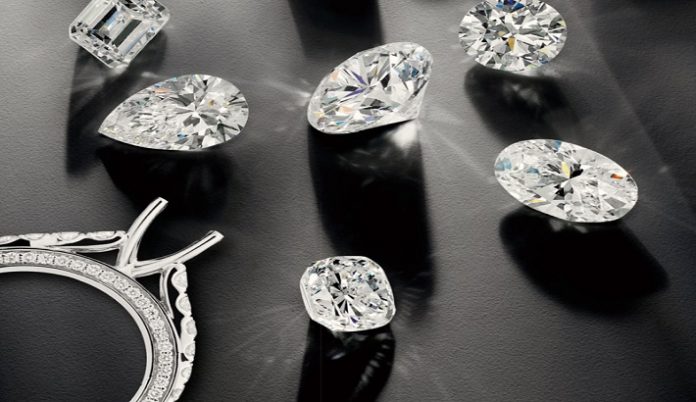 Jewellery giant Signet has introduced lab-grown diamond jewellery to all of its major US retail outlets.
In May, James Allen, the e-tailer that Signet purchased in 2017, became the first Signet-owned brand to offer lab-grown diamonds.
Now it appears all the US outlets stock a selection of man-made stones and jewellery.
Spokesperson David Bouffard told American trade publication, JCK, that "lab-created diamonds are available in both fashion and bridal jewellery at James Allen, Kay, Zales, and Jared stores, as well as their e-commerce sites."
Earlier this year, Kay's Modern Creation line was sold at only four Kay locations in Florida, and Zales was not selling them at all. Now, they are being sold at all Kay and Zales stores.
Now the group has to balance selling lab-grown diamonds alongside natural stones.
On the Kay Jewellers website Signet places a chart, which helps consumers understand the difference between the two diamonds (see below).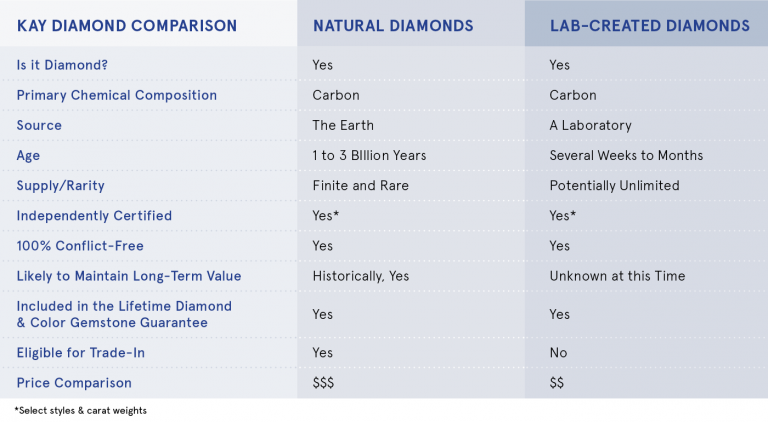 The chart notes that diamonds are "from the Earth" and "historically" likely to maintain long-term value, while it's "unknown at this time" what will happen to the long-term value of lab-grown stones.
It also says that the natural supply is "finite and rare," while the lab-grown supply is "potentially unlimited."
Zales currently lists two dozen lab-grown diamond pieces, ranging in price from under $1,000 to around $7,500.
UK-based Ernest Jones and H Samuel remain Signet's only bricks and mortar outlets without a lab-grown diamond jewellery offer.
While the US has been quicker to support lab-grown stones, the phenomenon has been gaining traction in the UK over the last couple of years.
So the question remains, will Signet ever roll out its lab-grown diamond jewellery offer in its UK stores?
News Source: professionaljeweller