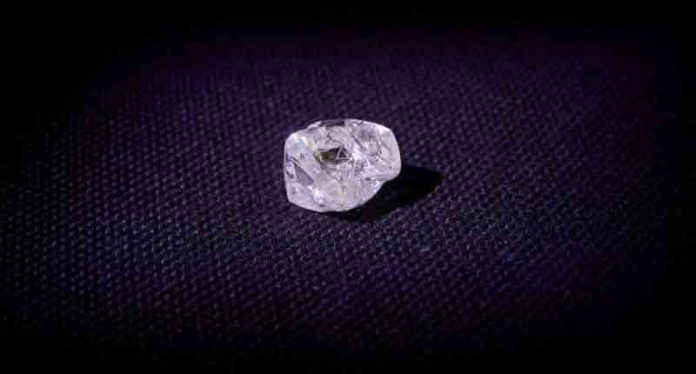 Alrosa lowered its sales guidance for the year on the back of weakness in sales of smaller diamonds as Indian cutters and polishers continue to struggle to secure credit.
In third quarter results released last week, the Moscow-based diamond mining company reported that sales in volume terms declined 11 percent year-over-year from 7.5 to 6.7 million carats (2 million industrial, 4.7 million gem quality), mainly due to a drop-off in sales of small diamonds.
Through the first nine months of the year, diamond sales are down 9 percent in volume terms but up 9 percent in value terms to $3.52 billion on the back of stronger prices and an improved mix of gem-quality diamonds.
Alrosa is selling more stones that are 2 carats and above, including diamonds that are 10-plus carats, while also edging into sales of natural color diamonds.
Its average selling price for gem-quality rough grew 18 percent year-over-year in the third quarter to $199/carat. Year-to-date, the price index is up 5 percent.
Small diamond sales, meanwhile, have dropped off as Indian polishers struggle to find financing in the wake of the Nirav Modi scandal and the rupee weakens against the U.S. dollar.
Alrosa lowered its full-year sales guidance from 39-40 million carats to 37-38 million carats on the back of its third quarter results.
Third quarter diamond production was up 2 percent year-over-year to 10.5 million carats, and 23 percent quarter-over-quarter due to the seasonal growth of production at alluvial deposits.
The full-year production outlook remains unchanged at 36.6 million carats, an 8 percent year-over-year decline.
Alrosa said production is expected to ramp up at Udachny underground and Severalmaz in the fourth quarter, and it just opened the new Verkhne-Munskoye deposit last month.
The opening of this new deposit is expected to help offset the loss of the Mir mine, though only partially.
Verkhne-Munskoye is forecast to produce 1.8 carats annually; Mir, which has been closed since August 2017 when a flood took the lives of eight workers, produced 3.9 million carats in 2016, the last time it was in operation for a full year.
News Source: nationaljeweler.com