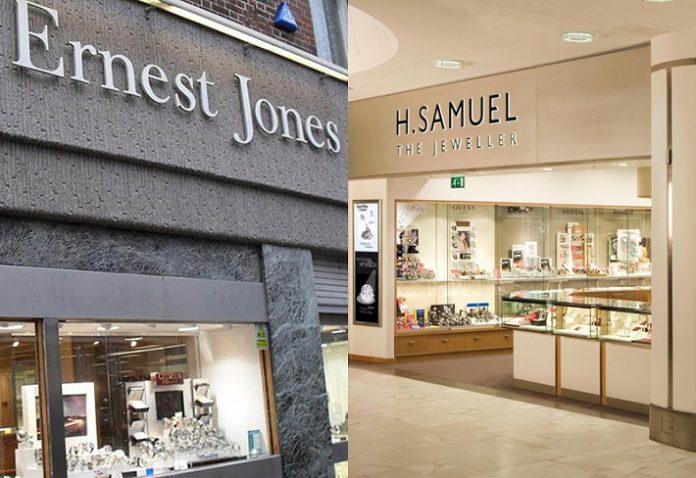 Signet Jewelers has reported its Q1 results, which "exceed expectations" given the retail climate over the last 12 months.
For the parent company of H. Samuel and Ernest Jones in the UK, first-quarter eCommerce sales for the whole group were up 110%, with brick and mortar same-store sales up 105.7%.
This offers some reflection of the North American market's speedier reopening than here in the UK, as looking at figures internationally and outside of the States, Signet reports same-store sales decreasing by 12.2%.
Figures show ATV increased 5.8% and the number of transactions declined 16.6%, reflecting the mandated closure of UK stores for 10 of the 13 weeks this quarter.
Total sales for the group were $1.7bn, an increase of over $250m on Q1 of FY20, and more than $835 million to Q1 of FY21.
Internationally, eCommerce sales grew 80.0%, with brick-and-mortar same-store sales declining 40.9%, again a likely reflection of the tough restrictions imposed on the UK.
Commenting on the results, CEO, Virginia C. Drosos, said: "Our strong first-quarter results demonstrate the momentum we are building as we continue Signet's transformation."
Adding: "Thank you to all our team members for their relentless dedication to our customers and each other, and for embracing new capabilities with excellence as we drive innovation and sustainable long-term growth."
While Joan Hilson, Signet's Chief Financial and Strategy Officer, explained: "We are entering this next phase of Signet's transformation from a position of financial strength. We are continuing to increase liquidity with ongoing cash, cost, and inventory discipline, enabling accelerated investment in innovation and growth.
"Even as we expect some current tailwinds from the stimulus and slower than anticipated return to travel and experience spending to subside in the back-half of 2021, we are confident in our ability to deliver strong shareholder return and generate cash. As such, our Board has approved the reinstatement of a common dividend in the second quarter."
NewsSource: professionaljeweller