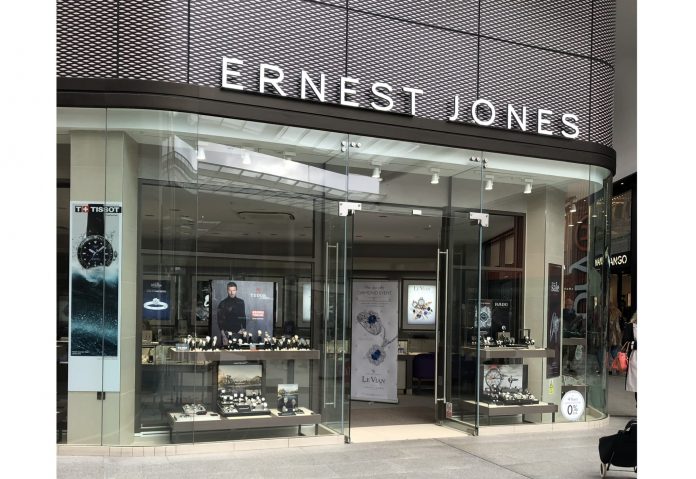 Signet Jewelers ended its 2020 fiscal year with a strong holiday season and fourth quarter, but the UK continued to see a decline in sales.
For the fourth quarter, same-store sales were down by 3.1% in the United Kingdom, where Signet owns high street chains H Samuel and Ernest Jones.
For the full-year, same-store sales for the UK business fell by 4.9%, with eCommerce sales growth of 2.7% offset by brick and mortar same-stores sales decline of 5.9%.
The group ended its financial year on February 1, before the current Coronavirus pandemic reached the United States or Britain. The group has since closed all of its stores.
The company is not providing Fiscal 2021 financial guidance at this time.
The job of chief exec, Virgina Drosos, and her team right now is to maintain some turnover through eCommerce while conserving cash during the COVID-19 pandemic.
The CEO shares of her plans: "What's paramount now is that we are moving quickly and aggressively to strengthen Signet's financial flexibility by reducing capital expenditures, driving transformational cost savings, and accelerating optimisation of our real estate footprint.
"In addition, we have accessed $900 million from our revolving credit facility, suspended our common dividend, and elected to pay the May quarterly dividend on the preference shares in kind rather than in cash. In line with our Customer First and Omni-channel strategies, we are prioritising choiceful [sic] digital investments, including advancing our e-commerce experience and enabling a more flexible fulfillment model."
Drosos adds: "We believe the exceptional team, capabilities, and agility we have built through our Path to Brilliance transformation position us well to navigate these unprecedented business times and emerge with greater competitive advantages. I want to thank all of our team members for their continued commitment to each other, our customers, our shareholders and our company. Amidst all challenges, they are demonstrating remarkable compassion, courage, and creativity."
NewsSource: professionaljeweller