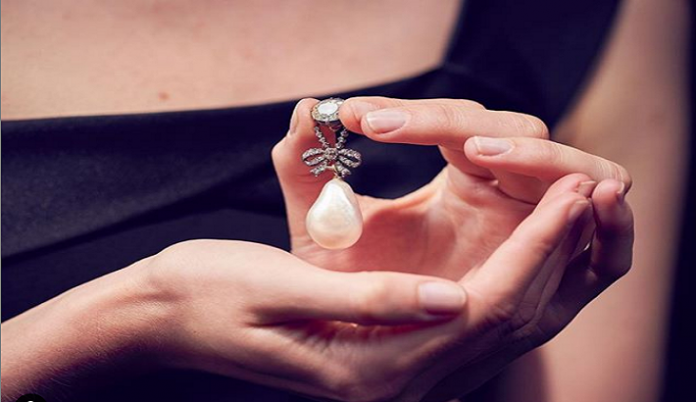 International auction house Sotheby's has revealed 2018 was a year of landmark jewellery sales.
During the year worldwide jewellery sales totalled $414m (£329m), while watch sales reached $88.5m (£70m). Of the lots presented over the last 12 months, 81% of jewellery pieces offered during a live auction found a buyer, while 66% sold above high estimate.
2018 was a year of records for the auction house, with Sotheby's hitting its first milestone in April when the world's largest known round, D colour, flawless diamond fetched a per-carat price higher than that of any colourless diamond previously sold at auction.
Two more landmark sales were also achieved during the Royal Jewels sale in November where Sotheby's set a new record for the sale of royal jewels, with a total of $53.1m (£42m), and set a new record for a natural pearl, selling a piece from Marie Antoinette's collection for $36.1m (£28m).
The auction house attributes part of the year's triumph to successful new sales in Paris and Dubai, alongside state-of-the-art curations and digital innovation.
42% of the bids during Sotheby's live jewellery sales were placed online this year, with the number of jewels sold online increasing by 53% year-on-year.
As the year closes Sotheby's is pleased to report a new generation of collectors gave a new boost and energy to the jewellery market.
Looking ahead, social media will continue to attract new audiences, with the jewellery account being one of the auction house's most popular on Instagram.
NewsSource: professionaljeweller.com