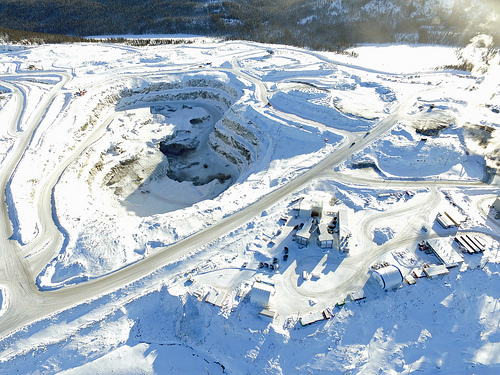 Stornoway Diamond Corporation has partnered with Birks Group to launch the inaugural sale of jewellery crafted with Quebec-mined diamonds sourced exclusively from Stornoway's Renard Mine in Northern Quebec.
The collection, in Birks' signature designs and crafted with polished diamonds up to 10 carats in size, mined during the initial ramp-up period of the project, was unveiled to a select group of specially invited guests at Birks' iconic Montreal flagship store last week in the presence of Birks Group President and CEO, Jean-Christophe Bédos, and Matt Manson, President and CEO of Stornoway.
Matt Manson, President and CEO, commented: "We are honoured to be able to partner with Birks in the presentation of Quebec's first diamonds to the retail market. It is fitting that these first beautiful, Quebec diamonds derived from Quebec's first diamond mine should premier for sale at Maison Birks, Quebec's most storied diamond jeweler. Yesterday evening's event marked another step in the long journey to bring the Renard Mine and Renard diamonds to the global market."
The collection will be on display at Birks's stores in Montreal, Ottawa, Ontario and Ste. Foy on different dates between May 25th and June 19th.
News Source : gjepc.org