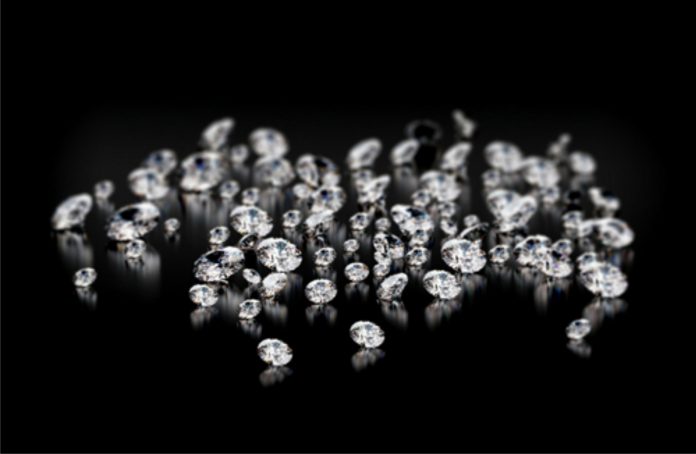 The Dubai Diamond Exchange (DDE) the organiser of the Dubai Diamond Conference has announced that "an in-depth discussion on the issue of synthetic diamonds" has been planned for Day 2 of the conference which is this year being held on October 16 & 17.
Set around the theme 'Lab-grown diamonds and their disclosure: Is there a problem?', the panel discussion will be moderated by Peter Meeus, Chairman of the DDE; and Tim Dabson, a former De Beers executive. They are set to interact with a wide range of leading industry figures to ascertain whether the current detection equipment available is sufficient to uncover synthetic diamonds mixed with natural stones; if sanctions are strong enough to deter such activity; and whether the diamond trade can get ahead of the curve and not appear to always be simply responding to incidents.
Meeus commented: "The entry of synthetics into the supply chain has been controversial. Set to be a fruitful debate, our panel of experts will address this and how to maintain the integrity of products and consumer confidence at the Dubai Diamond Conference in October."
The panellists include Kevin Ryan, CEO, Damas Jewellery Group; Ernie Blom, President of the World Federation of Diamond Bourses (WFDB); Tom Moses, Executive Vice President and Chief Research and Laboratory Officer of the Gemological Institute of America (GIA); Praveenshankar Pandya, Chairman of India's The Gem and Jewellery Export Promotion Council (GJEPC); Ayesha Al Mazrooei, a gemstones expert from the Dubai Central Laboratory, and Debbie Azar, Co-Founder of Gemological Science International (GSI).
"The issue of synthetic, or laboratory-grown, diamonds is one that has grabbed the attention of the industry in recent years as production has grown and the size and quality of synthetic diamonds has improved," commented Moses. "From the point of view of industry labs, the need to continuously update detection methodology and instruments is a high priority."
Meanwhile, Blom said the WFDB "has no issue with synthetic diamonds as a market category", but only with the existence of undisclosed mixing of lab-grown stones into parcels by unethical traders and companies. "The WFDB has 30 affiliated bourses worldwide and around 30,000 members, therefore it is critical that we are able to trade with reassurance," he commented. "We have no tolerance whatsoever for unethical trading and illicit activity and we would always want to see such people prosecuted to the full extent of the law. I believe that the sanction of being able to eject bourse members is a very real and powerful one."
Ms. Azar concluded: "Undisclosed lab-grown diamonds are a major threat to our industry. Grading laboratories are essential to ensure the natural pipeline is free of undisclosed lab-grown diamonds and consumers worldwide can be confident of their purchases."
News Source: gjepc.org