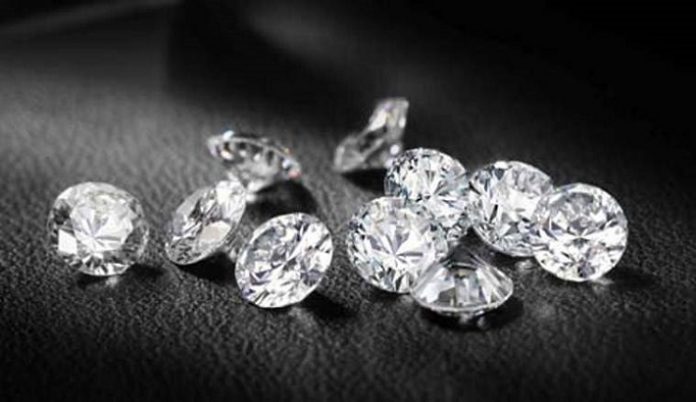 The Gem & Jewellery Export Promotion Council (GJEPC) which has been making representations to get the Surat International Diatrade Centre (SIDC) set up in the Gujarat Hira Bourse to be declared a Special Notified Zone (SNZ) has recently met with success.rnrnBy a notification issued on January 16, 2020 by the Principal Commissioner of Customs, Ahmedabad, the SIDC has now been declared an SNZ.
The order states that it is considered "as a Customs area for the purpose of import, trading and re-export of Rough Diamond and such other similar items which may be specified from time to time". While some routine procedures still need to be gone through, it is understood that the new SNZ will swing into action sometime later this year, most probably in the new financial year. While it is well known that Surat is the hub for the diamond cutting and polishing industry dealing mostly in small gemstones, diamond manufacturing has recently also blossomed in other centres like Bhavnagar, Navsari, Ahmedabad, Visnagar, Palanpur, Amreli, Junagadh etc. "However, availability of raw material at competitive price to SMEs of this sector remained a major concern for the policy makers and stake holders," said the GJEPC. "The major source of supply and centre of procurement for such SME manufacturers is primarily Surat.
Even the rough diamonds imported at Mumbai are forwarded to Surat or other centres of Gujarat for processing." The setting up of a SNZ at Surat will provide direct access to SMEs of the sector based in Gujarat to mining companies which can exhibit their goods there. In the routine course, these smaller companies find it both difficult and uneconomical to travel to Mumbai for rough buying. "A large number of reputed world diamond companies like De Beers, Dominion Diamond Corp, Rio Tinto, Alrosa, Okavango Diamond Company have expressed their willingness to hold their auction / viewing at Surat, if the necessary infrastructure is available and the required statutory permissions are granted," GJEPC said.
The Surat International Diatrade Center (SIDC) is an SPV promoted by the GJEPC and is limited by Guarantee and registered under Section 8 of the Companies Act, 2013. The SIDC had expressed the wish to set up an SNZ in Surat to hold viewing of rough diamonds for the benefit of diamond manufacturers/traders of the region, who are mainly in the SME sector.rnrnIn preparation, SIDC had taken approx. 3000 sq. ft. constructed area on long term lease from the Gujarat Hira Bourse at Ichhapore, Surat and has set up a state of art viewing facilities there.
News Source: gjepc