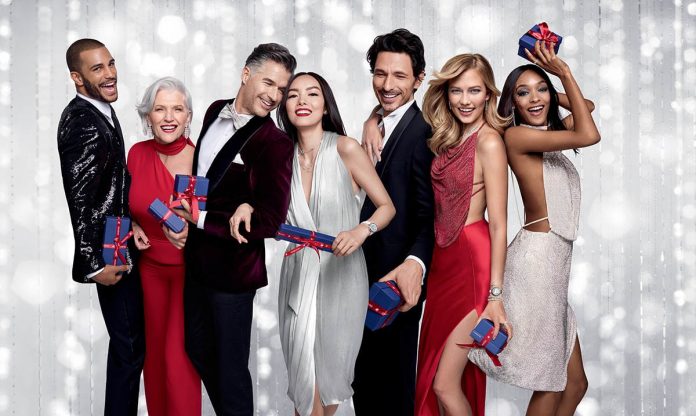 Fashion jewellery brand Swarovski has dropped its 2017 Christmas television advert today, the same week as other retail giants which have become known their festive campaigns.
Christmas adverts mark the start of Christmas trading season, with many consumers waiting with eagerly for certain ones to appear on the TV.
Yesterday Marks & Spencer released its 2017 Christmas – sending the internet into a frenzy – while Aldi jumped on the bandwagon last night and John Lewis is expected to launch its much-awaited advert on Friday (having already posted a teaser on social media which has been picked up and analysed people up and down the country).
Joining the week-long drop of Christmas advertisements, Swarovski has launched its Christmas adverts in the UK and Ireland today (Nov 8).
This year the global fashion brand has dialled up the glamour as Swarovski ambassador Karlie Kloss can be seen hosting a star-studded Christmas party – with guests including Naomi Campbell, Jourdan Dunn, and Boy George to name a few.
The campaign showcases highlights from the brand's AW17 range and promotes Swarovski's #GiveBrilliant message.
The advertisement will run until December 23rd across all key terrestrial and digital channels in the UK and Ireland.
News Source: Professional Jeweller