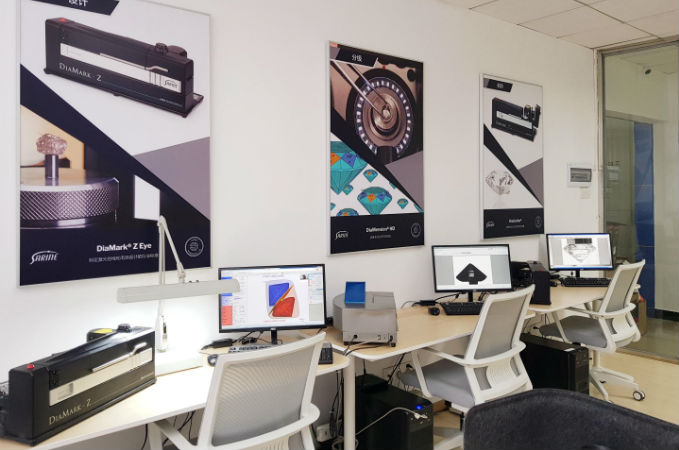 Sarine Technologies Ltd has opened a modern facility in China that will provide various services including scanning and mapping of internal inclusions in rough diamonds.
Located at the Sha Wan Jewellery Park in the Panyu District of Guangzhou, the centre will utilise Sarine's proprietary Galaxy technology.
The Guangzhou facility is Sarine's ninth global centre, following those opened between 2010 and 2012 in India (Surat and Mumbai), Israel, Belgium, Russia, South Africa, Namibia and Botswana.
It is operated by D-Authority, a local business venture that has been providing Sarine with professional pre- and post-sales services for 15 years. Sarine said it is confident the new service centre will be able to offer excellent and timely rough diamond scanning, planning and additional services to the diamond industry in Panyu.
In addition to internal inclusion mapping services, the centre will also provide rough diamond planning services with Sarine's latest equipment (DiaExpert / DiaMark Z Eye), proportion and symmetry analyses with both the DiaMension HD and the newest Axiom version, and inscription services, with more to follow later, based on demand.
David Block, CEO of the group commented, "It has been a long time coming but with new demand in China from smaller industry players, for whom the acquisition of a Galaxy system is non-economical, it was only appropriate that we also offer our customers there access to the unmatched Galaxy technology. We believe the opening of the service centre in Guangzhou will benefit the diamond industry in China."
News Source : jewellerynet.com