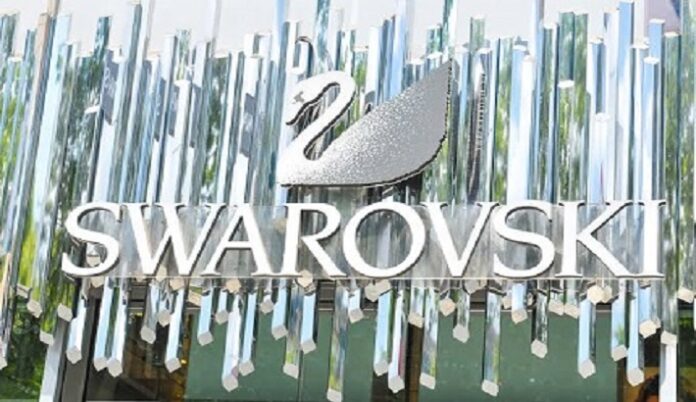 Swarovski is a brand that has become akin to luxury, fine jewellery in the most eclectic of circles in the world – its gems and crystals exemplify everything from grandeur, high fashion, finesse and above all world's leading luxury crystals. The chinks in its classy armour have now turned into deep chasms.
According to sources, CEO Robert Buchbauer – the great-great grandson of founder Daniel Swarovski plans to lay-off 6,000 staff, close down 750 stores, and move the brand upmarket into more expensive and colourful products.
Its revenue has taken a hard hit this year, it fell by a third to about 2 billion euros ($2.4 billion) and the family risks ceding some control should the new chief executive eventually prevail with his plans for a possible stock-market listing or a strategic partner.
Effect on Indian gemstone industry
Many G & J manufacturers have been associated Swarovski Gemstones for over the last 30+ years. "Swarovski Gemstones with their immense brand value took over the whole market. We are the official distributors for Swarovski Gemstones in India and it was a major blow to us as we were promoting Swarovski Gemstones only" explains Govind Gupta, Ramnarain and Company.
Robert Buchbauer is the sole decision maker – he has decided to sell directly to the consumer and that too in select markets only he has decided to do away with all middlemen. India was one of the biggest markets for Swarovski Gemstones. India MD, Rajendra Jain has been asked to take retirement from December 31. He was not available to give a comment due to no disclosure agreement. Vivek Ramabhadran was initially with Swarovski Crystals, he has now been appointed as Vice President Operations & Managing Director – South Asia, South East Asia. As per industry sources, he may also leave the company in June 2021.
Along with global layoffs, in India too many people have been laid off. Some staff members from Mumbai were asked to take forceful retirement. In the market the news is that this will lower their trademark quality, which now will be highly compromised and they are losing their trust element.
Swarovski was a huge global brand name and they had spent millions of dollars on branding and in this one decision they have nullified all of that investment. "Not just our business, their business will also be hampered because of this decision. There is no other brand as big as Swarovski in the market," informs Govind Gupta, Ramnarain & Co.
Definitely the quality of Swarovski gemstones cannot be matched. "Mass Indian consumers do not have as much knowledge about their quality despite the fact that some Indian consumers have the ability to buy Swarovski. Therefore Indian manufacturers will have to look at other options, they may not be as good but we have to make do with whatever best is available in the market. Such situations arise in any business, especially when it comes to foreign brands,, so we have to be prepared to meet such challenges. This is a temporary problem, we will find solutions over time," explains K Srinivasan, Emerald Jewel Industry. Swarovski is winding up its business in India and even globally it may cut down its supplies to one percent of the current business. It will remain functional in the crystals business and may withdraw from supply of gemstones altogether. This debacle is a lesson to us also. "We should never be dependent on one brand – we should always have an alternative," feels K Srinivasan.
Many pitfalls and some cautionary lessons
Swarovski offers a cautionary lesson in the pitfalls of globalization. The coronavirus pandemic has only amplified the crisis, as the sprawling Swarovski boutiques wear a deserted look in the world's classiest shopping malls and airports. Best-known for crystal trinkets like animal figurines and ornaments, Swarovski's 30,000 employees churn out a vast array of sparkling adornments. There are shimmering tea-light holders, stone-studded sunglasses and crystal-encrusted frames to glam up your Apple Watch.
Frugality essential to hold on to what's left
After years of opulent expansion, Buchbauer says Swarovski needs to refocus and learn frugality. It has been unable to beat competition from Egypt and China. The cracks in the crystal kingdom have exposed a deep rift in the sprawling Swarovski family, consisting of more than 200 individual members, many of whom are spread between Austria and Switzerland.
Buchbauer's vision for the new Swarovski is to sell more carefully curated products tailor-made to match consumer tastes, a turnaround he predicts will take 2-3 years to execute. Buchbauer's plans have met stiff opposition from other members of the family, who accuse him of causing irreversible damage to the components business run out of Wattens. His detractors say he needs approval from a shareholder meeting, which may be hard to come by given the splintered nature of the family. Buchbauer claims he has the required backing from key stakeholders.
Extravagance isn't affordable any longer
For years the company has had extravagance as its middle name and the crystals have been flaunted for generations by the likes of Marilyn Monroe, Audrey Hepburn and in recent times Lady Amelia Spencer Beyonce; sports stars like the Williams' sisters, super models like Karlie Kloss among others.
Revenues come crashing
Overall revenues for crystals are projected to plummet by 30 per cent, from £2.5billion last year down to about £1.7billion this year; which is why some immediate steps Buchbauer will be taking include:
Immediate sweeping cuts in human resources and top showrooms. Almost 750 of its 3,000 stores worldwide will be closed.
To make Swarovski's crystals more exclusive, producing fewer, larger and more colourful products that can be sold at a higher price.
Mass-market products like manicure sets and mobile-phone cases graced with Swarovski crystals will have no place in the future.
News Source : indianjeweller