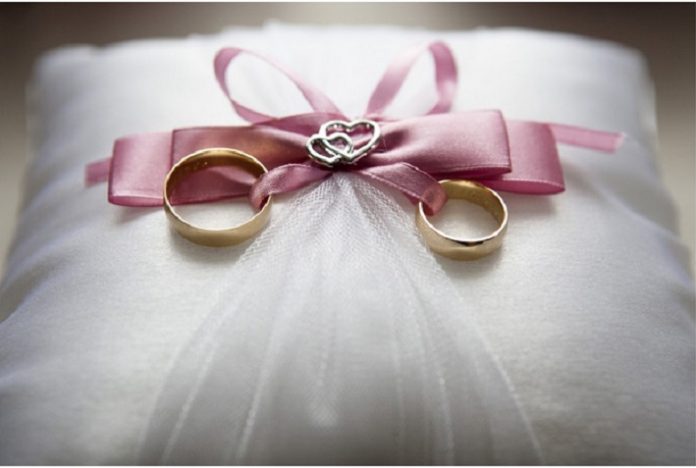 Most people start to think about what they want their wedding ring to look like when they get engaged. There are many factors that come into play, from the shape of the diamond or gemstone to the metal type and setting. In this blog post, we will talk about trends in both engagement rings and wedding rings for 2022.
When it comes to wedding ring trends, there are a few things that are always popular. Diamonds and gemstones are two of the most common features in engagement rings and wedding rings, and they come in many different shapes and sizes. The setting of the ring is also important and can add a lot of personality to the piece. The setting refers to how the gemstone is mounted in the band and this can often be a defining feature of the engagement ring.
Toi Et Moi
One particular style of setting that is seeing a resurgence in popularity is the Toi et Moi ring. This refers to a ring that has two stones set next to each other, side by side. These rings have been popularised by recently engaged celebrities like Ariana Grande and Emily Ratajkowski.
Eternity Rings
Another trend that has been popular for a few years now is using thinner bands in engagement rings and wedding rings. This gives the ring a more delicate look and makes it less bulky on your finger. This style is often used for wedding bands in order to provide a subtle combination with a glamorous engagement ring. Eternity wedding bands with small diamonds set throughout the ring have been seen on celebrities like Katherine Heigl, Emily Blunt and Blake Lively. You can also add a personal touch by adding your birthstone into the set of diamonds.
Colourful Gemstones
Using colourful, statement gemstones for engagement rings has also been seen more often in recent years. Some of the most popular options include sapphires, rubies, and emeralds. These stones can be found in many different colours and cuts, and will often stand out from the sea of typical clear diamond engagement rings. Many celebrities have been seen rocking brightly coloured engagement rings, including Victoria Beckham, Lady Gaga, Katy Perry and Halle Berry.
Vintage
Finally, another trend that is growing in popularity is using vintage or antique styles in engagement rings and wedding rings. Since many people don't want a ring that looks too modern or trendy, these styles usually give off a more classic vibe instead. An example of this trend is the use of bezel set diamond bands with baguette diamonds on either side of them. This style has been around for decades but is just starting to become popular again.
Another reason why women might want a vintage style engagement ring is because it often appears more distinctive than a typical Tiffany or princess cut diamond. Some celebrities that have been seen with very unique, antique looking engagement rings include Olivia Wilde, Kristen Bell and Penelope Cruz.
Oval Cut Rings
Pear and oval cut diamonds contrasted with a very thin band have also recently become trendy, popularised by celebrities like Hailey Bieber. This style creates a timeless silhouette that often makes your fingers look slimmer and more dainty. This cut and setting can be combined with a striking gemstone like a sapphire or emerald to make your ring even more eye-catching.
Bezel Set Rings
Bezel set rings, like Lily Collins' engagement ring, are also coming back into style. A bezel set ring features an arc of metal that encompasses the ring's stone, as opposed to a stone set with claws. A bezel set ring often has more of an old-fashioned look to it which can appear very chic and timeless if that's the sort of style you feel most drawn to.
Solitaire
If you're interested in a ring that will always be in style, you can never go wrong with a classic solitaire set diamond on a gold band. This style of ring will never go out of fashion and will go with every bride's style. If you go for something simple and classic like this, you can also choose to go for something a little more glamorous for the wedding band.
While these are some of the most popular trends in wedding rings right now, they may not be around for long. The tastes of couples are always changing, so it's important to stay up-to-date on the latest trends. If you're looking for a ring that is stylish and timeless, then you should definitely consider one of the trends we talked about in this blog post. Don't forget to remember that trends will come and go, so it's important to focus on your personal style as much as possible and choose something that you think you'll love forever.