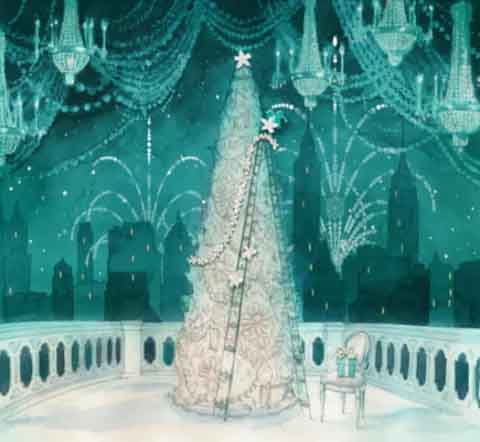 Pastels and metallics shine on Fifth Avenue in New York City
Tiffany & Co. has unveiled its 2016 holiday windows at its flagship store in New York City.
This year's windows capture "the magical charm of the city," according to a release. "The windows feature a lavish picnic in Central Park with jewel-filled Christmas crackers, champagne, and cakes; a vignette of Rockefeller Center with its majestic tree, Prometheus in gold leaf, and angels; and a silhouette of a Manhattan skyline that floats along the Hudson River, displaying a Tiffany T square bracelet."
The color scheme is pastels and metallics.
"We've created the ultimate Tiffany holiday with dazzling displays that showcase trees trimmed with jewels and vignettes of iconic New York City landmarks that are a nod to our heritage," said Richard Moore, vice president of creative visual merchandising at Tiffany, in a statement.
The company usually hosts a grand unveiling of the holiday windows, but it canceled the ceremony this year because of the security and media presence near the store as a result of President-elect Donald Trump's residence at Trump Tower, which is next door to the store on Fifth Avenue.
(Illustration by Christopher Young/Tiffany & Co.)
News Source : JCKOnline.com