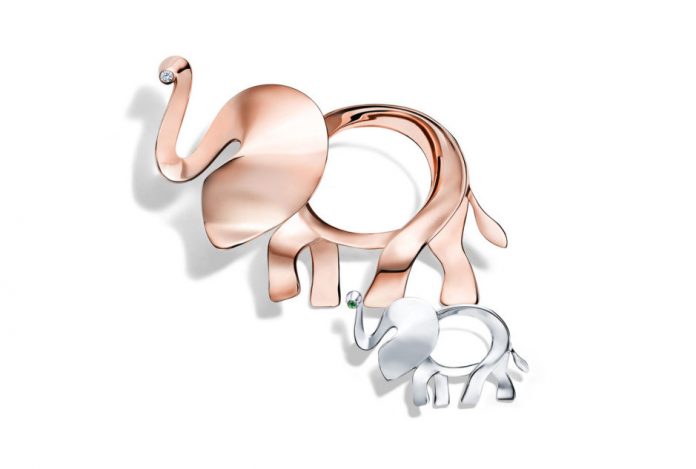 Jewellery giant Tiffany & Co has achieved a fundraising goal one year ahead of target.
Last year, Tiffany & Co pledged to raise $1 million by January 2019 to support the the Elephant Crisis Fund with the Tiffany Save the Wild collection, but the company has achieved this 12 months in advance.
The collection, which launched in September 2017, is composed of charms and brooches in 18ct rose gold with diamonds and sterling silver with tsavorites.
Prices starting from £145, for a Tiffany Save the Wild charm in silver with a tsavorite, going up to a rose gold elephant brooch adorned with a diamonds priced at £1,675.
100% of profits from the collection are donated to support anti-poaching, anti-trafficking and ivory demand reduction.
Tiffany & Co will continue to support the Elephant Crisis Fund as they work to end the ivory trade and save these wonderful creatures.
News Source: professionaljeweller