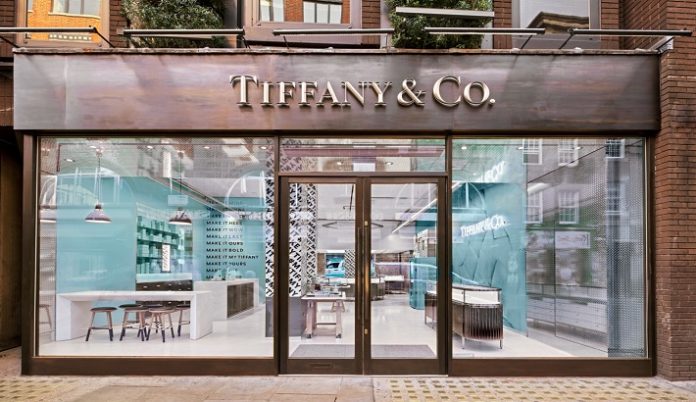 American jewellery brand Tiffany & Co did not receive any other "credible" bids during the month when LVMH engaged in a public proposal to take over the business, reveals the proxy statement the company it filed with the Securities and Exchange Commission earlier this week.
As reported by JCK Magazine, during that period the company's financial advisers, Centerview and Goldman Sachs, reached out to four "potential alternative bidders…most likely to be interested in an acquisition." All four said they were not interested in buying Tiffany & Co at the levels it sought.
An unnamed "small asset management fund" did send an email to the company's chief financial officer, Marc Erceg, about possibly acquiring the company, the statement revealed. However, its financial advisers felt the fund would not likely have the resources to acquire Tiffany and decided not to pursue discussions.
On Oct. 29, a law firm contacted Goldman Sachs on behalf of a stockholder. This person said they "strongly supported maintaining the independence of the company and had capital to put toward that objective," the filing said. However, Goldman Sachs didn't consider the communication "relevant," and "the stockholder ever submitted a proposal to the company."
While Tiffany & Co rejected LVMH's initial proposal, in the end the two companies came to an agreement at the end of November.
In naming their reasons for the deal, the Tiffany board cited the following: Its "common stock has traded on average at a discount to the trading multiples of other single-brand luxury peer companies"; the "challenges of operating as a public company" that requires long-term investment; management "did not project meaningful improvement in the company's results until 2021"; the "macroeconomic factors" affecting the global luxury market, including possible issues with the U.S. and Chinese economies; and "the risks and uncertainties relating to the competition in the global jewellery industry, including the increased competition for engagement jewellery sales, competition from the lab-grown diamond market, and competition from luxury fashion brands expanding into jewellery."
The addition of the world-renowned brand will transform LVMH's Watches & Jewellery division and complement LVMH's 75 distinguished Houses.
Chairman and chief executive officer of LVMH, Bernard Arnault, remarks: "We are delighted to have the opportunity to welcome Tiffany, a company with an unparalleled heritage and unique position in the global jewelry world, to the LVMH family. We have an immense respect and admiration for Tiffany and intend to develop this jewel with the same dedication and commitment that we have applied to each and every one of our Maisons.
"We will be proud to have Tiffany sit alongside our iconic brands and look forward to ensuring that Tiffany continues to thrive for centuries to come."
News Source: professionaljeweller