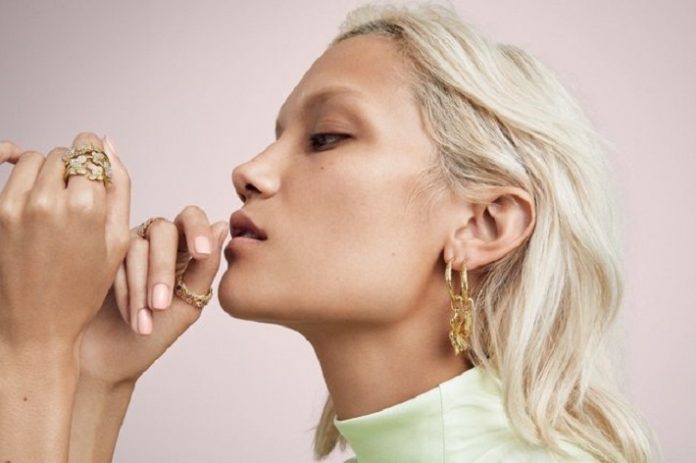 Pandora is celebrating the upcoming launch of its Spring 2019 Pandora Garden collection with an experiential installation set to explore the cross-over of technology, art and nature in New York City.
The activation, made in collaboration with multimedia entertainment studio Moment Factory, is scheduled to run from March 27 through 29 at the High Line, the railway-turned-park situated on the west side of Manhattan.
According to the brand, Moment Factory's ideation of the spring collection serves to actualize emotional confidence and the beauty of individual expression that Pandora Garden aims to evoke. Guests who visit the High Line installation can expect a lush garden scene that soon reveals itself to have an unexpected tech twist, complete with virtual butterflies, four-leaf clovers, ladybugs and bees, all symbols from the spring collection.
With plenty of interactive features and no shortage of social media-worthy material, the High Line installation is set to give a healthy boost to Pandora buzz ahead of the Pandora Garden collection launch, and following the March 15 opening of the jewelry brand's new store at Hudson Yards.
"With Pandora Garden, we wanted visitors to experience the joy of the world waking up after winter," said Tarik Mikou, a creative director with Moment Factory. "This installation immerses people in a whimsical scene, where they can take a moment to interact with digital elements inspired by nature. Our goal was to create a contemporary experience full of fun surprises, that echoes the fresh vibe of the Pandora Spring 2019 collection and resonates with energy from the High Line, a vital public space."
In addition to Pandora, Moment Factory has previously worked on projects for Madonna's Rebel Heart Tour and Cirque du Soleil.
NewsSource: fashionnetwork