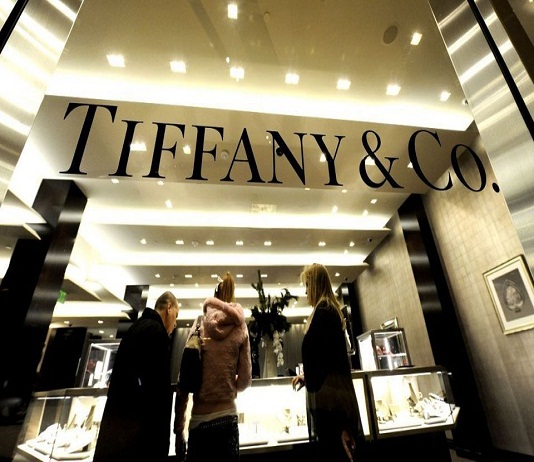 New York–Tiffany & Co. fared better in the second quarter than it did in the first, with e-commerce helping to boost net sales but lower tourist spending leading to a dip in comps in the Americas.
Total sales in the Americas increased 1 percent year-over-year to $439 million while same-store sales decreased 1 percent.
In the first half of the year, Tiffany's total sales in the Americas are down 1 percent to $830 million, with a 2 percent decrease in comparable store sales.
Mark Aaron, vice president of investor relations, said during the company's earnings call Thursday: "We achieved modest top-line growth in the second quarter due to … solid growth in ecommerce sales," which, he noted, is not calculated in with comparable store sales.
Aaron said that softness was due to less spending by foreign tourists, though he remarked that the New York City Fifth Avenue flagship store was no longer "a drag" on total sales figures for the region as it had been immediately following the election due to its proximity to Trump Tower.
In the Americas, Tiffany added a net total of two stores in the second quarter, opening three and closing one. A store in Vancouver, British Columbia was completely renovated, while a store in Tampa, Florida relocated.
The fourth floor of the New York flagship is currently undergoing renovation and will house a new luxury accessory collection debuting this fall, which Aaron said, "will entice customers with both functional and whimsical design."
This is one of many new product initiatives the jeweler has planned as part of its strategy to increase comparable store sales.
Tiffany has already begun its rollout of a new fragrance, its first in 15 years, and Aaron said that a women's watch collection is forthcoming this year.
Aaron said that in addition to the continuous introduction of new product, Tiffany would also focus on "optimizing global distribution through store openings, renovations and some select closings," and continue to focus on brand awareness through marketing.
Overall in the Americas, fashion jewelry was on the rise in the first half. Tiffany defines its fashion jewelry as its silver and gold, non-gemstone pieces.
Aaron remarked that the new HardWear collection performed well, as did the T and 1837 collections. The Paloma Picasso and Elsa Peretti collections also performed solidly, particularly the new Paloma Picasso Melody range.
Meanwhile, Tiffany's pricier offerings, bridal and high jewelry, underperformed.
Globally, net sales in the second quarter increased 3 percent to $960 million, though comparable store sales declined 2 percent. On a constant-exchange-rate basis, global net sales increased by 4 percent in the quarter, while comparable store sales decreased 1 percent.
Tiffany experienced an increase in wholesale diamond sales, increased wholesale sales in the Asia-Pacific region, and saw solid e-commerce sales growth, all of which boosted net sales. Softness was attributed to a decrease in bridal and high jewelry sales.
Global net sales in the first half increased 2 percent to $1.9 billion, but comparable store sales were down 2 percent due to the same trends. On a constant-exchange-rate basis, net sales rose 3 percent and comparable store sales decreased by 1 percent.
Tiffany Chief Financial Officer Mark Erceg said that Tiffany's outlook for the year hadn't changed and that improvements had been made with the company's gross margins, in part due to the streamlining of operations, which the company will continue to implement in the future.