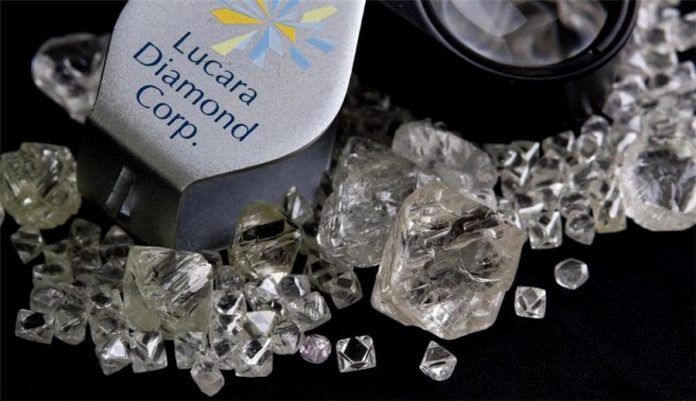 Lucara Diamond Corp. (TSX:LUC)(BOTSWANA:LUC)(NASDAQ OMX Stockholm:LUC) ("Lucara" or the "Company") is pleased to announce excellent results from its second Exceptional Stone Tender of 2016. This tender of Karowe diamonds consisted of 12 single stone lots. All 12 diamonds, totaling 1,098 carats, were sold for gross revenues of US $38.70 million (US $35,230 per carat).
Highlights:
• 5 diamonds sold for more than US $2.0 million each.
• Lot 1001, the 224.5 carat Type IIa diamond sold for US $11.11 million (US $49,497/ct), which was also the highest value per carat diamond.
• Lot 1004, the 162.3 carat diamond sold for US $4.88 million (US $30,117/ct)
• Lot 1005, the 81.8 carat diamond sold for the second highest price per carat of US $46,138/ct.
William Lamb, President and CEO, commented, "It is fitting that this tender, the tenth Exceptional Stone Tender for the Company was concluded on the one year anniversary of the recovery of the historic 1,109 carat, Lesedi La Rona diamond.
"To date, the Company has sold 144 magnificent diamonds bringing in revenues of greater than US $460 million. This includes 143 diamonds sold through the exceptional stone tender process and also the beautiful 813 carat Constellation diamond which was sold in a private transaction. These ongoing excellent results demonstrate the sustainability of production and the continued strong demand for Karowe's high value diamonds."
News Source : mining.com