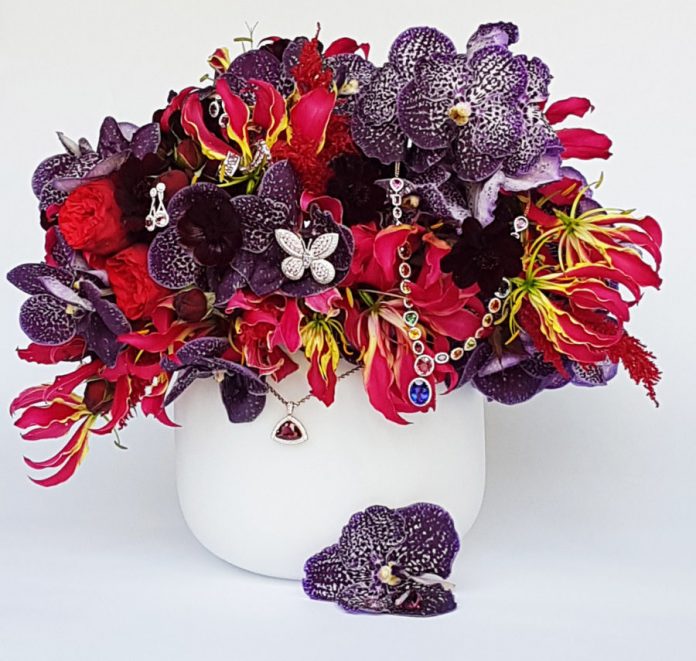 To mark its 55th anniversary, Tivon Fine Jewellery has showcased its skills and craftsmanship in an innovative way as it sets to evolve and raise the bar during this milestone year.
In a company first, Tivon Fine Jewellery has collaborated with one of London's most sought after creative florists – Russian born Natash Van De Minkeles of 'The Flower Fashion' – to produce Europe's most expensive boutique.
This complements the brand's anniversary collection, Rose Petals, launched earlier this year.
Company director, Ariel Tivon, shares: "As part of our anniversary celebrations, we released our Rose Petals Collection. We wanted to stay with the floral motif but make a massive statement and as such we sought out someone truly creative and who held the same ethos as we do i.e. quality, luxury and rarity. Natasha was a natural fit. The idea is to offer the almost unobtainable to those high-net-worth and ultra-high-net-wirth clientele who seek out unique ideas and wish to create stories and events that are sure to wow."
Tivon and The Fashion Florist set out to create a truly unique and exclusive creation which was to be held as the most expensive floral bouquet creations in Europe.
Combining black vanda orchids, piano roses and other floral gems with an array of one-off gem-adorned creations by Tivon, has led the final piece to be worth around £257,000.
News Source: professionaljeweller.com