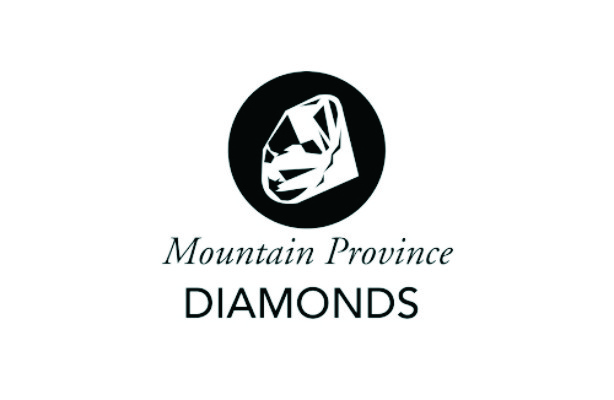 Mountain Province Diamonds Inc. announcing its financial and operating results for the quarter ended March 31, 2018 (Q12018) reported earnings from mine operations of C$ 24.6 million and a net income of C$ 0.7 million or C$ 0.00 per share for the first quarter of 2018, with adjusted EBITDA of C$ 33.2 million.
"Included in the determination of net income is an unrealised foreign exchange loss for the quarter of C$ 10.3 million on the translation of the Company's USD-denominated long-term debt," Mountain Province elaborated. "The Company did not record any sales in the comparable period for 2017 as sales were still credited against mine construction costs in that period."
The Company's total sales in Q1 2018 — realised in two tender sales — amounted to C$ 67 million or US$52 million. The average per carat price realised for these sales in the first quarter stood at C$ 126 or US$ 99.
The two tender sales concluded in the first quarter received a strong response. "The average number of customers placing bids increased by 30% over 2017 levels and the number of bids received per lot increased from an average of eleven in 2017 to over fourteen this quarter," Mountain Province elaborated. "The average number of lots per sale (164, compared with an average 125 in 2017) was elevated due to the large number of individual fancy and special stones which were marketed as individual stone lots."
Mountain Province had also held a third sale at the end of the quarter which closed in early April, at which it realised C$ 33.3 million (US$ 26.4 million). The Company expects to hold a further three tender sales in the second quarter, two tender sales in the third quarter and three tender sales in the fourth quarter.
On the production front, Mountain Province reported approximately 786,000 tonnes of ore were treated at the Gahcho Kué diamond mine from which 1,641,000 carats were recovered on a 100% basis, for an average recovered grade of 2.09 carats per tonne (cpt). Of this, Mountain Province's attributable share of 49% of diamond production for the period in consideration was approximately 804,000 carats.
"The production results are consistent with expectations for the annual plan and the Company is on track to achieve its full-year 2018 production guidance of 6.3 to 6.6 million carats recovered on a 100% basis," Mountain Province reiterated.
The Company ended the quarter with a cash position of C$ 28.7 million.
David Whittle, the Company's Interim President and CEO, commented: "Mountain Province recorded a solid start to the year, generating C$ 33.2 million in adjusted EBITDA in a two sale quarter. We remain on pace to achieve our production guidance for the year. Rough diamond markets in general continued to firm notably through the quarter, with strong demand and price increases reported across all product categories, supported by robust retail jewellery sales reported from both the US and Asian markets. Ending the quarter with C$ 113.5 million in net working capital, and with our US$50 million revolver remaining undrawn, our balance sheet is strong and growing."
The Company also reported the successful completion of the winter road programme during the first quarter.
News Source : gjepc.org