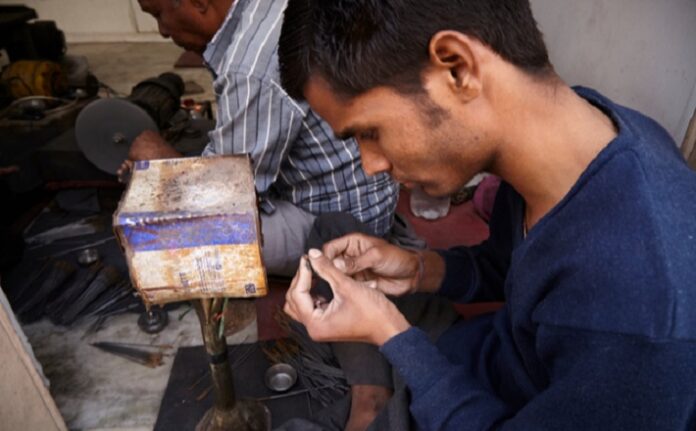 Traders and merchants in India have been crowding outside private vaults to retrieve their diamonds after lockdown rules were finally eased.
Authorities in Surat, the cut-and-polish hub, have allowed factories and workshops to resume production with up to half their staff, providing they follow strict guidelines on sanitizing and social distancing.
Security companies that operate the safes where many small businesses deposit their rough and polished stones re-opened on Saturday for the first time since India went into lockdown two months ago.
The relaxation of lockdown rules allows factories to operate with up to half of staff and offices with up to a third.
The move came after pressure from the Surat Diamond Association and the Gems and Jewellery Export Promotion Council.
They were concerned that an estimated 300,000 of Surat's 750,000 diamond workers had already returned to their villages in Surashtra, and another 150,000 were expected to follow.
MEANWHILE, plans for a month-long voluntary embargo on rough imports to India have been put back.
The appeal by four prominent diamond bodies was intended to take effect on 15 May, but will now begin on 1 June.
Now that some international movement of goods has resumed, the delay will allow the import of pre-purchased rough to be completed.
The embargo is being called for by Bharat Diamond Bourse, Mumbai Diamond Merchants Association, Surat Diamond Bourse, and Surat Diamond Association.