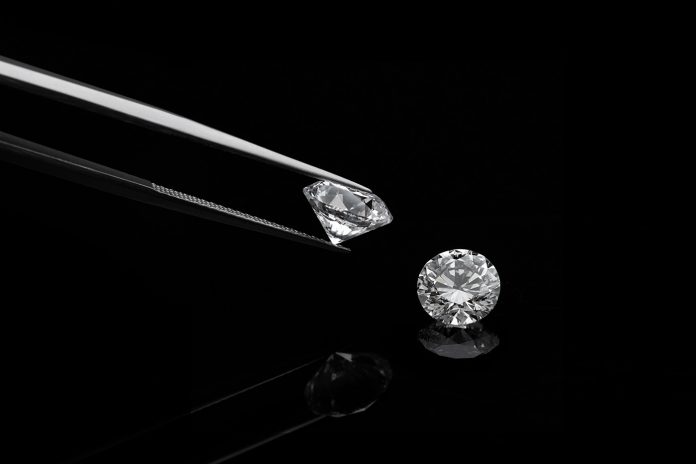 GIA (Gemological Institute of America) added natural colored diamonds to the GIA Diamond Origin Report Service on May 24. The innovative service, announced on March 28, scientifically matches faceted D-to-Z and now natural colored diamonds to their original rough to confirm the gem's country of origin.
"Reaction to the GIA Diamond Origin Report is very positive," said Tom Moses, GIA executive vice president, and chief laboratory and research officer. "There is strong interest in this program from miners, manufacturers, and retailers. We are adding capacity for evaluating rough diamonds to meet the strong demand."
The GIA scientific matching process starts with the collection of physical measurements and other scientific data from natural rough diamonds. GIA then assigns a unique identification number to each rough stone. When polished diamonds with a rough identification number are submitted for grading services, GIA laboratory staff collect the same data. If the data from the polished gems match the data from the rough, GIA will confirm the country of origin provided by the mining company and include that information on the Diamond Origin Report.
"There is recognition across the diamond value chain of the potential for building consumer trust with the scientifically confirmed diamond origin," said Anna Martin, GIA senior vice president for global business development and beneficiation. "Consumers clearly want to know more about their gems – where they come from, how they are produced, and how their purchases contribute to the well-being and sustainability of gem producing communities."
The Diamond Origin Report includes the country of origin, a full 4Cs quality analysis of each diamond and a report number inscription. Information about the country of origin and diamond formation is available for each Diamond Origin Report in GIA's online Report Check service, accessible at GIA.edu, through the QR code printed on each report and in the GIA Origin app, available for Apple and Android phones.